After taking all the steps to finally gets Sims 3 working, it runs way too slow for it to even be enjoyable. :/

I currently just have the base game, Late Night, and Showtime downloaded. Did all the steps in the Ultimate Fix to get it all working. It just moves like molasses.

The thing is, a couple years ago I used to be able to play the base game (no expansions) with no problems. My computer's about 4.5 years old now, but it works well in all other aspects! But is it simply too old now for Sims? Or is there something else going on?

My computer's specs:
MacBook 10.5.8
Processor 2.4 GHz Intel Core 2 Duo
Memory 2 GB 667 MHz DDR2 SDRAM
...and I still have 122 GB left on my hard drive

Common sense steps I took already:
- set the game to the absolute lowest graphics settings; it looks crappy, but I wouldn't mind if it would at least run quickly!
- completely cleaned up my desktop
- deleted history and cleared out cookies in all my browsers
- the computer is completely updated
- restarted computer
- quit all other applications when playing

What do you experts think: Is this fixable or inevitable?
Beginner





Posts

: 2


Points

: 1984


Reputation

: 0


Join date

: 2013-02-11



The game running slow is a matter of your graphic card, check if your computer specs are up to par with the game needed specs.
Also, what is your computer graphic card?
Posting Nerd





Posts

: 61


Points

: 2207


Reputation

: 4


Join date

: 2012-09-05



Thanks for the reply; here's my computer graphic card info: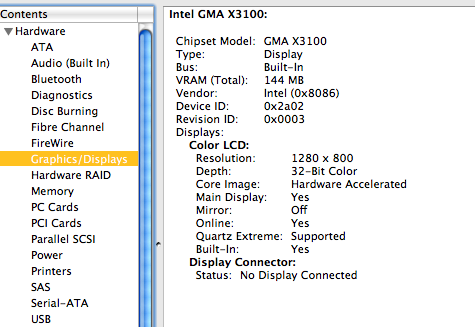 If that's the issue though I just don't understand why Sims 3 worked fine on this computer a couple years ago. :/
Beginner





Posts

: 2


Points

: 1984


Reputation

: 0


Join date

: 2013-02-11



The game supports that video card is just not that good and your game was fine a couple years ago because you were playing without expansions.
Posting Nerd





Posts

: 61


Points

: 2207


Reputation

: 4


Join date

: 2012-09-05



---
Permissions in this forum:
You
cannot
reply to topics in this forum