so basically, my computer died and needed to be reformatted. when i got it back, i immediately reinstalled sims 3. everything is fine except the screen is not normal. it feels small and cramped.
here's my screen shot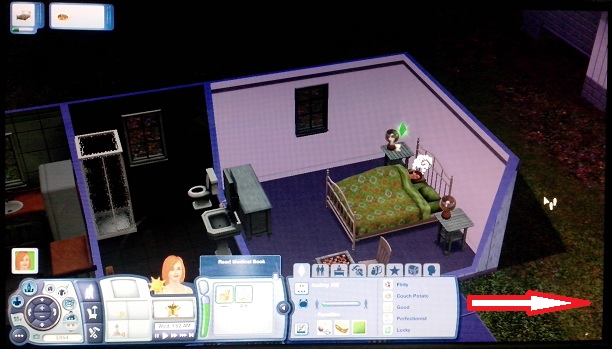 i think the table / controls should be all the way to the right. the options and main menu feels cramped too. ive tweaked the screen size but it doesnt help. it doesnt interfere with the game play, no lags at all but im not comfortable and it just feels wrong.
i hope you can help me.
Posting Nerd





Windows version

:


Favourite games

: Sims 3


Posts

: 37


Points

: 1922


Reputation

: 0


Join date

: 2013-02-07



@pauuchan

wrote:(...)
What exactly do you mean when you "tweaked the screen size" ?
This "problem" happens in my game if I choose a 16:9 (or similar) aspect ratio. Can you, in the in-game options menu under "Video", choose something like "1024 x 768
(4 : 3)
" ? If you haven't tried that yet, that is.
If that doesn't work, then I'll have to try and look into other things. Or you may wait for the second opinion of another Helper or Mod.
_________________
Forum Rules
// 
Forum FAQ
//
All G4TW Downloads
//
G4TW The Sims 4 Gallery Collection
//
How YOU can help us seeding!
How to install The Sims Medieval
//
The Sims 2 overview !
 // 
How to install The Sims 3
//
TS3 Expansion install checklist
// 
How to install The Sims 4
You can E-MAIL me about general questions & site navigation. Also, after 24 hours of you posting a topic on the Forum and NOT getting a reply, you can e-mail me for Support as well!
VETERAN Moderator
Inspector General & Forum O.G.





Windows version

:

Windows 8
Windows 7
Windows XP
Windows 10




System architecture

:

32 bits (x86)
64 bits (x64)




Favourite games

: The Sims 3, L.A. Noire, Saints Row, Red Faction, Minecraft, PvZ: Garden Warfare, Team Fortress 2, Overwatch, GTA: San Andreas, GTA V, S.W.A.T. 4, Counter-Strike, Hitman, Borderlands, Fallout, COD, Battlefield, The Binding of Isaac, Military strategy games (Darkest Hour, Hearts of Iron, Arsenal of Democracy, etc.), Enter the Gungeon.


Posts

: 15616


Points

: 20747


Reputation

: 2219


Join date

: 2012-11-02


Location

: Bellisarius Hall



i mean i tried all of the screen choices in the options menu.
you dont have to look into it anymore though. i got used to the screen now. but thank you so much!  

ps. ive also noticed lifesimmer's (youtube user) lets play videos have the same screen as i, so maybe its normal.
Posting Nerd





Windows version

:


Favourite games

: Sims 3


Posts

: 37


Points

: 1922


Reputation

: 0


Join date

: 2013-02-07



---
Permissions in this forum:
You
cannot
reply to topics in this forum