I have this weird glitch thing with my ceiling and Sims. I have Friezes creating my second floor and I did have the ceiling area lights from Debug Mode. I have now deleted all of them as I thought it could have caused it. When I go into Camera Mode, as you can see in the background of this pic, the building behind doesn't have a roof. So I go to the second floor, and switch to camera mode to get the shot of the building in full. The second picture is what happens when I do that. I have tried waiting, thinking that it may need to refresh, but it doesn't change. I've never had this problem before. And I have no mods installed.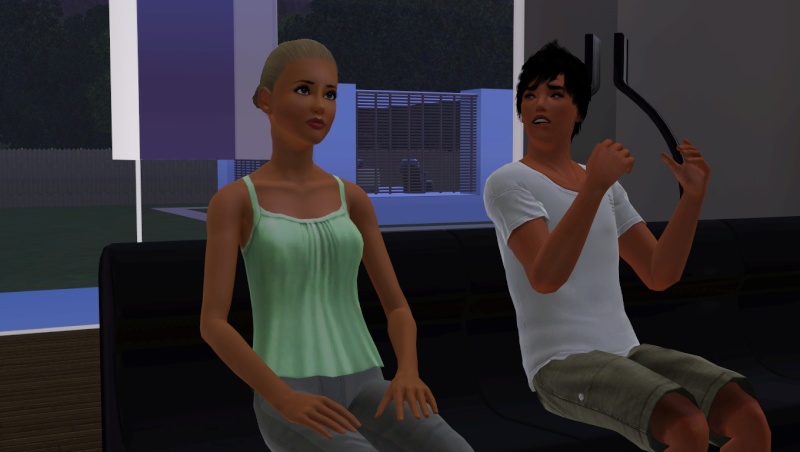 " />
" />
Beginner





Posts

: 10


Points

: 1607


Reputation

: 0


Join date

: 2014-01-10



@Shibapup1

wrote:
Hello,
In the in-game options menu, in the graphics settings, there is an option in a box called Enable object hiding. Is that box marked ? If yes, UNMARK the box again.
But I'm not sure if this can be the reason for that. Do you see similar graphics glitches ?
Also, did that happen in the past already, or what did you do before this glitch here occurred ?
_________________
Forum Rules 
// 
Forum FAQ 
//
All G4TW Downloads 
//
G4TW The Sims 4 Gallery Collection
//
How YOU can help us seeding!
How to install The Sims Medieval 
//
The Sims 2 overview !
 // 
How to install The Sims 3
//
TS3 Expansion install checklist 
// 
How to install The Sims 4
You can e-mail me for general questions & site navigation. Also, after 24 hours of you posting a topic on the Forum and NOT getting a reply, you can message me for Support as well!
VETERAN Moderator
Inspector General & Forum O.G.





Windows version

:

Windows 8
Windows 7
Windows XP
Windows 10




System architecture

:

32 bits (x86)
64 bits (x64)




Favourite games

: The Sims 3, L.A. Noire, Saints Row, Red Faction, Team Fortress 2, Overwatch, PvZ: Garden Warfare, GTA: San Andreas, GTA V, S.W.A.T. 4, Counter-Strike, Hitman, Borderlands, Fallout, COD, Battlefield, The Binding of Isaac, Military strategy & Government simulation games.


Posts

: 15870


Points

: 21111


Reputation

: 2261


Join date

: 2012-11-02


Location

: Bellisarius Hall



Okay, the object hiding box wasn't ticked, so I ticked it and in camera mode from the second floor, I moved down to the ground floor and all my objects had disappeared. The ceiling was still blacked so I unticked the box again. But now my Sims look normal. Apart from transparent hair issues, this is the only glitch. I have only had this problem since I used Debug lighting, which I have completely removed. I have restarted the game afterwards.
//EDIT
Moderator edit: please use the "edit"-button on your post if you have anything to add, instead of double-posting.

- Carlos
Beginner





Posts

: 10


Points

: 1607


Reputation

: 0


Join date

: 2014-01-10



---
Permissions in this forum:
You
cannot
reply to topics in this forum