So My sims 3 base game works, and the EPs I have with powerISO files work fine, But when I try to use university life, or the future EP, I get errors relating to needing a disc, so I've used the cracks with those files, tried dropping them to the base game, and the launcher won't work. if I put the crack in the EP file, it gives the disc message, and if I use it in both, the game will give me a mod error code, and it will load, but the menus are blank and non of my saves show up. ATM I have pets, generations, and seasons, seem to be working fine. I watched a video saying that later released cracks work ( seasons didn't have a crack but I'm guesing the power ISO file either had it or did what the crack would have done?) for earlier released EPs. which I guess explains hy generations worked, and my pets had a power iso file, so it worked fine.
Does the crack in the ultimate fix work to fix this? I'm honestly just trying to figure how to get these EPs to work. My base game updated without a problem, If the fix works I'll try it. So far the game works well up to seasons, but when i try university life or anything past seasons It errors out. Thanks in advance for the time

Beginner





Posts

: 2


Points

: 1627


Reputation

: 0


Join date

: 2014-02-07



Hello Shaunidhp!,

If your question is if ultimate fix gonna fix your problem well the answer is YES!

(NOTE: the blank menu means you've used outdated crack!)
If your game is NOT to latest version please get the manual patch to do that since Ultimate Fix ONLY works with latest version of the game, please get it here:
http://games4theworld.bestgoo.com/t1870-can-t-update-the-sims-3-to-v166-fix-manual-patch
after you downloaded that download the ultimate fix which that can be found here:
http://games4theworld.bestgoo.com/t752-the-sims-3-ultimate-fix-should-fix-most-of-your-problems
After you got all these please:
1. double-click on manual patch and let it update to latest version (1.67).
2. After it's all done go to the ultimate fix folder and open
#Crack
folder
....(I REPEAT MYSELF #CRACK FOLDER!)
3.Copy the content of the folder and paste it in: (
Make sure you overwrite the files or in a more practical way choose "Copy and replace" after you paste i
t)
C:\Program Files (x86)\Electronic Arts\The Sims 3\Game\Bin
but if your base game is from Origin:
C:\Program Files (x86)\Origin Games\The Sims 3\Game\Bin
That's all you need to do!

And if you already did these steps and your game still doesn't work we would love to assist you further!

Good luck!  

_________________
I have returned to this majestic world!


[url=http://www.servimg.com/view/18680771/45]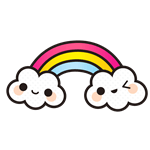 [/url]
Extreme Poster





Windows version

:


System architecture

:


Favourite games

: The Sims 3, Chicken Invaders, Fishdom, League


Posts

: 308


Points

: 3290


Reputation

: 37


Join date

: 2013-12-31


Age

: 18


Location

: Toronto, Canada



Thanks for the response, I'll try all this again when I get some time.

Beginner





Posts

: 2


Points

: 1627


Reputation

: 0


Join date

: 2014-02-07



---
Permissions in this forum:
You
cannot
reply to topics in this forum