Hello,
I've been scouring the internet (especially this site) for an answer to this problem, but I can't seem to fix it. I have read your how to install the game properly and applied the ultimate fix + crack files. I have also followed the suggestions on this topic: 
http://games4theworld.bestgoo.com/t5856-the-sims-3-crashes-after-around-10-minutes-in-game-ram-usage-off-the-charts-solved
 which seemed to be a similar problem. Basically, my game is crashing withing 10-15 minutes of playing. Every single time. It doesn't matter what I'm doing in it, or where my Sims go. I get the usual 'Sims 3 has stopped working, Windows will try to find a solution' before it closes the program. I actually posted this in Sims 3 forum, but no one really knew (ha..) and I thought I'd fixed it, but it's come back again. Here is a list of the things I have tried:
-Deleting all custom content, though the only stuff I had was from the official Sims 3 store.
-Changing my DEP settings to not use in conjunction with any Sims 3 executables. 
-Applying the 4gb patch to all the .exe files. This worked once, but stopped doing so the second time I tried to play again. 
-Re-installing the latest patch (1.67) from this website.
-Uninstalling and re-installing the whole game and all my expansions. 
-Changing the graphics processor to NVIDIA instead of Intel. 
-Running the game as an administrator.
-Turning off my anti-virus
-Running the game at a lower resolution and turning all the graphics options to low
-Doing a clean boot (my computer wouldn't actually allow me to do this. It keeps freezing whenever I try).
So, pretty much everything... it's worth saying I have Windows 8 and 8gb of memory, so plenty to run the game on. Not sure why the 4gb patch only worked once, but I reapplied it again just to be safe and it still crashed again. 
Any suggestions and help is really welcome at this point. My next option is to just give up and not play the Sims anymore, because I can't think of anything else.
Beginner





Posts

: 2


Points

: 1557


Reputation

: 0


Join date

: 2014-02-18



Hello,

Have you looked at this topic before:
http://games4theworld.bestgoo.com/t857-the-sims-3-crashes-freezes-to-desktop-fix-updated-on-7-01-2014
Try this too:
Go to MyDocuments/ElectronicArts/TheSims3 and delete the following:
-CASPartCache.package
-compositorCache.package
-scriptCache.package
-simCompositorCache.package
-socialCache.package
-Delete the contents of the folders "WorldCaches" & "Thumbnails"
-Delete the contents of Currentgame.sims3 folder
Try these for now and see what happens!

Good luck!

_________________
I have returned to this majestic world!


[url=http://www.servimg.com/view/18680771/45]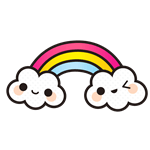 [/url]
Extreme Poster





Windows version

:


System architecture

:


Favourite games

: The Sims 3, Chicken Invaders, Fishdom, League


Posts

: 308


Points

: 3233


Reputation

: 37


Join date

: 2013-12-31


Age

: 18


Location

: Toronto, Canada



Hi, thank you for helping me!
Yeah, I think someone linked that page on the topic I posted about the NVIDIA graphics options. I saw the other topic on here about crashing yesterday though, so I deleted those same cache files and managed to play with no crashing! I'm about to load it up now and see if the problem is solved, but it did this to me last time as well. I'll post again if it's working fine, then it can be marked as solved :)Someone told me just to delete the DScache files a while ago, but obviously that wasn't enough! So if this has worked, thanks so much for your help!

//EDIT
SOLVED. Game is running great. Thanks for all the great tips on this site. I'll be sure to come here if I have trouble again.
Moderator edit: good to hear that ! Topic closed.

- Carlos
Beginner





Posts

: 2


Points

: 1557


Reputation

: 0


Join date

: 2014-02-18



---
Permissions in this forum:
You
cannot
reply to topics in this forum