The first time I got the blank screen was when one of my saves were corrupted. I have no idea how, (it said ChampesLesSims.sims3.bad) so I just deleted it and renamed the backup to sims3 and tried to play from that instead. The blank screen was gone and I was able to play, but the game only crashed right after I came back from Shang Simla. So, fed up with that, I made a new family it was playing normally (only crashing after a few hours due to the ram on my laptop, but otherwise no problem). Then just yesterday I updated to 1.67 and tried to replay it again, but I was asked to insert the into the future disk. Instead, I reapplied the crack I had from downloading the torrent and now i have the blank screen again. 
Could it be from that? I kinda feel like an idiot, I'm not exactly good with this.
If you need to know I already have most of the expansion packs - base game, world adventures, ambitions, fast lane stuff, late night, generations, pets, and everything from showtime to into the future.
Please download and apply the Ultimate Fix.
Extract all using WinRAR, then copy the files from the #Crack folder to your base game install folder.
_________________
Have some tea, and take care!
Best regards,
Shamrock
Please PM or e-mail me for any help or advice!
=D Child of Admin =D





Windows version

:


System architecture

:


Favourite games

: The Sims 3 (series), Warcraft III, Civilization V, Vampire Bloodlines, Football Manager 2012, Pokemon games


Posts

: 3265


Points

: 6215


Reputation

: 381


Join date

: 2012-03-06


Location

: On the slim border between sane and insane



Thank you! Worked perfectly

Actually, do you also have a solution to the crashing issue? Because I just tried playing it and it crashed within 10 minutes again.  


Hello,

Please take a look at
this
 topic.
Try EVERYTHING that is stated in that topic and if your problem is still not solved please let us know since
There is always more than one solution
!

Good luck!

_________________
I have returned to this majestic world!


[url=http://www.servimg.com/view/18680771/45]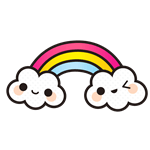 [/url]
Extreme Poster





Windows version

:


System architecture

:


Favourite games

: The Sims 3, Chicken Invaders, Fishdom, League


Posts

: 308


Points

: 3292


Reputation

: 37


Join date

: 2013-12-31


Age

: 18


Location

: Toronto, Canada



---
Permissions in this forum:
You
cannot
reply to topics in this forum