Hi guys. Im fairly new at using the Origin as tool to download the Sims 3. I recently bought an original Sims 3 base game disc. When I tried to install it to my computer it directed me to install Origin. When I click install it says "not responding"... to summarize I have given up hope in installing origin after chatting with EA advisor and finding no solution after searching the web.

So the store I bought it from told me to just install it from the website. So I clicked on the redeem product code and happily entered my product code but then it says "Product Code Has already been Used"

I realized, I tried installing it to my friend's computer to test if Origin will install and voila! it installed and was able to proceed with installing the Sims3. So I uninstalled it from my friend's computer hoping it was just a glitch.

Now I can't use my product code to my own computer even after uninstalling the game from my friend's computer.

PLEASE HELP ME, HOW CAN I GAIN CONTROL OF MY PRODUCT CODE AGAIN SO THAT I CAN INSTALL THRU ORIGIN WEBSITE.

Thanks in advance..
Beginner





Posts

: 2


Points

: 1577


Reputation

: 0


Join date

: 2014-03-05



Hello,

The only logical thing that I can think of would be to call EA and ask them for a new code cause I had a friend of mine who DID indeed have a similar problem and she asked EA to give her a new code.
Other than the code problem, you could always download your sims 3 games from here!

 Here's the G4TW website to download ALL The Sims 3 expansion/stuff pack:
http://games4theworld.org/
But still if you want to download/buy these you have to make sure you contact EA for the problem and it's their job to provide you with a new code.
Good luck!

_________________
I have returned to this majestic world!


[url=http://www.servimg.com/view/18680771/45]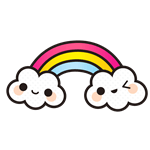 [/url]
Extreme Poster





Windows version

:


System architecture

:


Favourite games

: The Sims 3, Chicken Invaders, Fishdom, League


Posts

: 308


Points

: 3266


Reputation

: 37


Join date

: 2013-12-31


Age

: 18


Location

: Toronto, Canada



//MOVED
Hi there,

First of all, welcome to the Forum!
Indeed, unfortunately we can't magically fix the product code problem. You really have to contact EA for that. (And I'm truly sorry you have to contact their crappy "support")

Do note that when you activate a product code, it'll be linked to your Origin account. So did you use your own personal Origin account on your friend's PC, when you activated the code? If so, it's linked to your account and you can install it on any PC you like. Just log into your Origin account and install the game from your Origin Game Library.

If you activated it on your friend's Origin account, that's going to be a problem, as it's now linked to his/her account. You should contact EA and tell them about your situation. Kindly ask them to either deactivate the old one and activate it on yours, or ask them to "move" it to another account. Provide as much information as possible.

Good luck and please keep us updated!
free society





Windows version

:


System architecture

:

32 bits (x86)
64 bits (x64)




Posts

: 19210


Points

: 1026705


Reputation

: 2265


Join date

: 2010-03-12



hi guys! thank you for welcoming me here =) I want to thank you for giving me the advice of contacting EA. after explaining my dilemma you were right, they erased the product code i entered that came with the cd and gave me a new one. yey I can now play! =)
Beginner





Posts

: 2


Points

: 1577


Reputation

: 0


Join date

: 2014-03-05



Hello,
Anything else we can help you with?
_________________
Have some tea, and take care!
Best regards,
Shamrock
Please PM or e-mail me for any help or advice!
=D Child of Admin =D





Windows version

:


System architecture

:


Favourite games

: The Sims 3 (series), Warcraft III, Civilization V, Vampire Bloodlines, Football Manager 2012, Pokemon games


Posts

: 3265


Points

: 6189


Reputation

: 381


Join date

: 2012-03-06


Location

: On the slim border between sane and insane



---
Permissions in this forum:
You
cannot
reply to topics in this forum