Hey everyone,

As the title explains, if you've got good suggestions on how to make TS3 less boring(at least for me) please write it down!
I keep opening the game and after CAS I just can't play cause I find it useless...I just don't know what else to do, obviously a lot of people don't think that way but I've been playing TS3 for 4 years and I've already done everything that kind of existed in the game

PLEASE don't suggest things like "10 generations" thing which is quite popular but even thinking about having such a long game it makes me wanna quit the game LOL  
Yeah so if you've got suggestions PLEASE PLEASE write it down cause I honestly really want to play TS3 but I just can't which kind of sucks

By the way thanks G4TW for all you do and the wonderful downloads that you provide

Thanks
Mod edit: Topic moved to "The Sims (3) chit-chat".
- Carlos
Last edited by Carlos on Thu 27 Mar 2014, 00:50; edited 2 times in total (Reason for editing : Typo)
_________________
I have returned to this majestic world!


[url=http://www.servimg.com/view/18680771/45]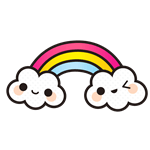 [/url]
Extreme Poster





Windows version

:


System architecture

:


Favourite games

: The Sims 3, Chicken Invaders, Fishdom, League


Posts

: 308


Points

: 3293


Reputation

: 37


Join date

: 2013-12-31


Age

: 18


Location

: Toronto, Canada



One way to kinda "mix things up" a bit is to make a sim that is rather plain, nothing special, with all negative traits, and a lifetime wish that doesn't match up with any of the traits. Then you play as that sim, and see how things go. It's really interesting if you make a couple of them, both with negative traits, and one has commitment issues, and make them spouses. Have high free-will and don't even touch the one that has commitment issues. 
Super short life spans help me out a lot if I find myself getting bored. It's a completely different game if everything is at it's lowest. You have like a week or so to get your sim a spouse and kids and as far in life as possible, then it's on to the next generation. 
Really though, it's all in how you want to play though. There are mods that can make the game have neat little twists, there are quite a few different kinds of "challenges" that you can try to do, two of my favorites are 
this one
 and 
this one
. They both have some interesting twists. The second one is definitely a bit trickier to manage if you actually follow the rules to the tee, but otherwise, it's just a fun thing to play through.

=D Child of Admin =D





Windows version

:


System architecture

:


Favourite games

: The Sims, Assassin's Creed (All), Elder Scolls, Dragon Age : Origins, Harvest Moon, Mario, Zelda, Psychonauts, SimCity, House of the Dead : Overkill, Magic: The Gathering, Saint's Row, Civilization 5, The Witcher


Posts

: 2043


Points

: 4838


Reputation

: 219


Join date

: 2011-10-20


Age

: 25


Location

: Michigan



---
Permissions in this forum:
You
cannot
reply to topics in this forum