Hey guys.
so i have AGAIN problem with The sims 3, correctly to install world adventures EP, added screen shot, hopefully someone had gone true this and can give me advise how to get this problem solved.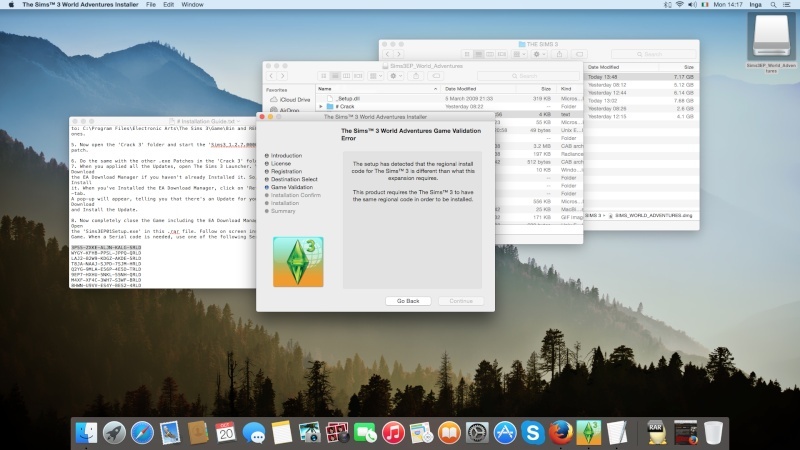 //EDIT
Here is a solution if anybody ever has this problem! 
'go to the application> the sims 3> show package content> content> resources> transgaming> c-drive> program files> electronic arts> the sims 3> game> Bin> Then open/ search (Default.ini) with text edit. Scroll all the way down to the bottom where it says GameVersion = 1.8.25.003001 change the end one to 7 or whatever works for you like this GameVersion = 1.8.25.003007 then close and save'
_________________
Beginner





Favourite games

: The sims 3


Posts

: 4


Points

: 1373


Reputation

: 0


Join date

: 2014-10-18


Age

: 29


Location

: Ireland



Glad you were able to find the problem! Also thanks for providing your solution for others. :]
_________________
 | T h a n k   y o u   f o r   b r e a t h i n g | please do not steal my sig & avatar.

Posting Freak





Posts

: 148


Points

: 1713


Reputation

: 15


Join date

: 2014-04-20


Age

: 22


Location

: silicon valley. i camp near google :3



---
Permissions in this forum:
You
cannot
reply to topics in this forum