Sorry, never downloaded a game through torrents before so literally have 0 clue what I'm doing.
I bought the original sims 3 game and have the disk etc etc but just wanted to know how to download the expansion packs. I have read that link but it still doesn't seem to be working for me.

I have downloaded a few expansion packs that I want. I've downloaded the update thing (which doesn't seem to be doing anything? It says I already have the latest version, I clicked to download again anyway but the download thing just isn't doing anything) and I've downloaded the 'fix'.

Can someone just simply talk me through what I need to download and what I need to do, in terms that I'll understand as I have never done this before? Sorry for being an idiot - just can't get it to work! Everyone is making it looks so simple. I don't know if it's different because I bought the original game or what.

Thanks!!! -A
_________________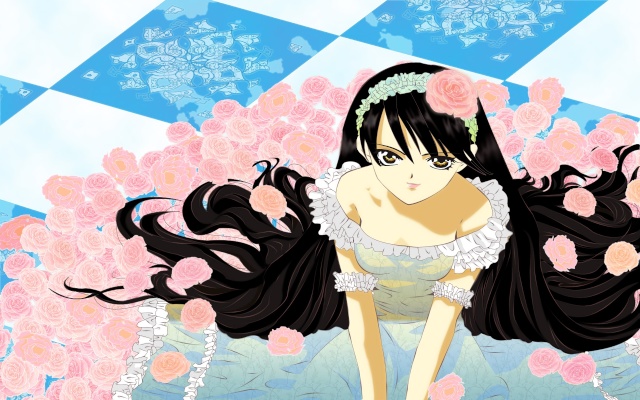 Just for Giggles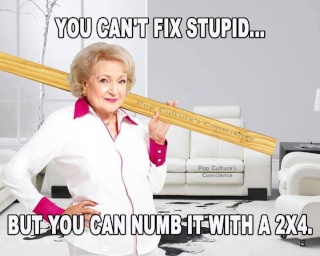 Posting Lord





Windows version

:


System architecture

:


Favourite games

: Life is Feudal MMO


Posts

: 200


Points

: 1845


Reputation

: 41


Join date

: 2013-12-20


Age

: 24



Yes I've read that and still confused. Do I need to uninstall my original game and download another?
Alright, so what you need to do is install all the expansions/stuff packs you want. Once they are all installed go to the 'Fix'. Open the
#crack
folder. Copy it what is in that folder. Then open a new window. Go to you C/: drive. Once in there, go to Program File (x86), Then to the Electronic Arts Folder. Then The Sims 3 folder. From there go to the Game folder not Gamedata. The go into the Bin folder. This is where you stop going from folder to folder. DO NOT ENTER THE bin folder. Yes there is a difference between then Bin and bin folders. But once in the Bin folder right click and hit paste. It'll ask you to replace the files. Yes you want to replace the files. Only replace them. DO NOT KEEP BOTH. If you keep both it will not work for you. I really hoped this helped and I hope I didn't step on any toes. I just know how confusing this can be with all the different downloads you have to get.
I really do hope this helped lxbas. Never done this with a authorized copy before but it should still work. Basically what you are doing is changing out a couple files. And the instructions are a little confusing, and to me, not so straight forward. If this continues you might just want to uninstall the game completely and start from scratch. I know that is painful. Trust me. I got a bad copy once from somewhere else and lost 3 years worth of TS3. Good luck lxbas and let everyone know how it goes for ya.
Mods I really hope I didn't step on your toes. :-/
P.S once everything is install
do not
launch them. It'll crash. And do not use the
#crack
folders that came with the expansions. Those cracks no longer work.
Do not do this unless it still isn't working!!!
You might need to do the cracks from the 'Fix' for all the different expansions depending on the ones you are doing. What expansions did you get? Because if you have High End Loft, Ambitions, Fast Lane, Late Night, or Outdoor Living you will have to do those in each separate folder for that specific expansion. If you have Into the Future, Movie Stuff, Island, University, Seasons, Supernatural, Diesel, Sweet Treats, Show Time, Master Suite, Pets, Town Life, or Generations, you will not have to do anything with these expansions because your game IS up to date from what I read in your post.
If you need to crack High End Loft, Ambitions, Fast Lane, Late Night, or Outdoor Living it's the same as installing the crack from the
#crack
folder in the post I mentioned before. But instead of going into the The Sims 3 folder but the cracks for the expansions into the expansion folders.
I:E
C/: > Program File (x86) > Electronic Arts > The Sims 3 Ambitions > Game > Bin
Just make sure you are use the right crack for the right expansion.
But make sure you do the main crack after you have done all the cracks for the expansions, and then updated. Like I said it is a little confusing. But once you done all the cracks for the expansions and it does say that your game is up to date, even if you didn't, do the main crack from the
#crack
folder in the 'Fix'.
Thank you! Seems straight forward enough I'll give it a go now. I managed to download all the expansion packs but when I opened my game and launched it nothing worked. Like, it's hard to explain with a prnt screen, but basically I'd get to the page where you choose your game or can start a new game but no words were showing up and I couldn't click play. I've uninstalled my original game and I'm just waiting for the download to finish. Will update you if I run into anymore problems. Thanks again!
@JerbearBlackwood

wrote:

I:E

C/: > Program File (x86) > Electronic Arts > The Sims 3 Ambitions > Game > Bin
One thing to add: it is NOT necessary (anymore) to "crack expansions". If you are having problems, then this will have other reasons.
It doesn't matter what expansions you have installed, you ONLY have to use the two files inside the
#crack-folder
of the Ultimate fix of TS3 (or, in the
#crack-folder
of the "Complete Collection"). ANd nothing else. These two files are then copied + pasted to the base game location of Sims 3, replacing the existing files. And that should do !
In general, don't do anything else besides what is stated in the guide that LoriliHime linked to above. If there is no mention of "expansion cracks", then there is a reason that this is so (i.e. you don't need expansion cracks).
_________________
Forum Rules
// 
Forum FAQ
//
All G4TW Downloads
//
G4TW The Sims 4 Gallery Collection
//
How YOU can help us seeding!
How to install The Sims Medieval
//
The Sims 2 overview !
 // 
How to install The Sims 3
//
TS3 Expansion install checklist
// 
How to install The Sims 4
You can E-MAIL me about general questions & site navigation. Also, after 24 hours of you posting a topic on the Forum and NOT getting a reply, you can e-mail me for Support as well!
VETERAN Moderator
Inspector General & Forum O.G.





Windows version

:

Windows 8
Windows 7
Windows XP
Windows 10




System architecture

:

32 bits (x86)
64 bits (x64)




Favourite games

: The Sims 3, L.A. Noire, Saints Row, Red Faction, Minecraft, PvZ: Garden Warfare, Team Fortress 2, Overwatch, GTA: San Andreas, GTA V, S.W.A.T. 4, Counter-Strike, Hitman, Borderlands, Fallout, COD, Battlefield, The Binding of Isaac, Military strategy games (Darkest Hour, Hearts of Iron, Arsenal of Democracy, etc.), Enter the Gungeon.


Posts

: 15571


Points

: 20677


Reputation

: 2205


Join date

: 2012-11-02


Location

: Bellisarius Hall



---
Permissions in this forum:
You
cannot
reply to topics in this forum