I have a problem, I've already download the latest version from the ultimate fix.
but the ep and outdoor retreat not showing up.
I've also uninstall my antivirus.
after reading another thread, it said I need to download the sims 4 from here. I've got sims 4 from my friend. idk if it from here. as i know, it have rld.dll and maybe it is reload version 
.
here is the installer :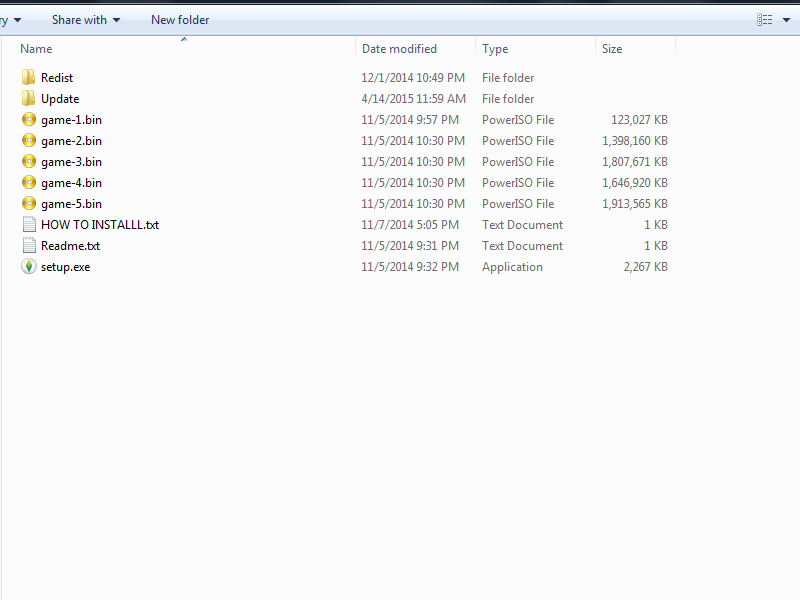 and here the bin file :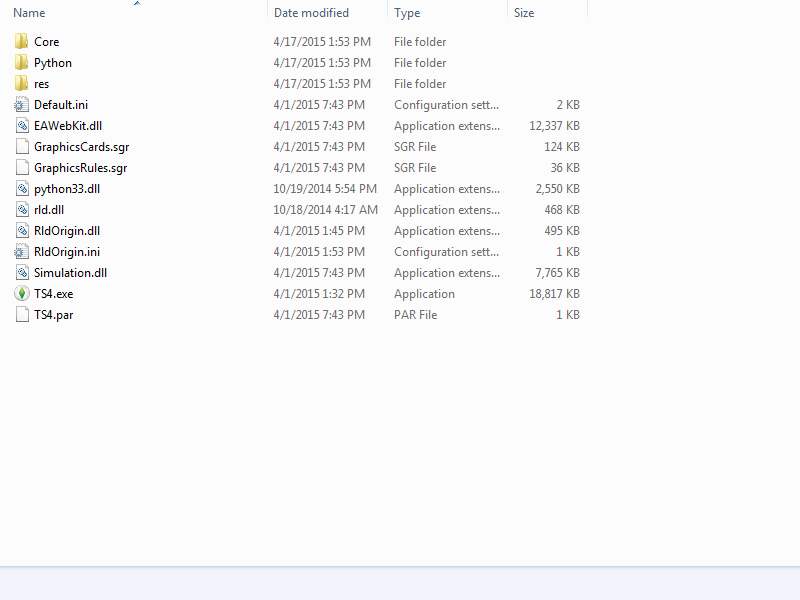 so, I can use this version?
if not, is there any way to convert it from this version, to g4tw version without downloading the whole 8gb file?
maybe the file size can compare it with g4tw version?
also, my version is 1.5.139.1020
and I cannot run without origin close. it say I need to run origin first to start sims 4
Beginner





Posts

: 2


Points

: 978


Reputation

: 0


Join date

: 2015-04-17



//MOVED
Welcome to the forum and sorry for the late reply,
Yes, you can use that "other" version, if this other version is from RELOADED. About the thing with Origin, un-installing the anti-virus might not help. You need to figure out which program on your computer is blocking the crack of Sims 4. Maybe you have some third-party firewall, or any other anti-virus software that you may ot be aware of (e.g. Lavasoft's "Web Companion").
For an introduction on how to do these things, see this here:
http://games4theworld.bestgoo.com/t18501-unable-to-start-initialization-error-at-startup-updated-on-6-3-2015
But keep in mind that this alone might not help you. You must familiarize yourself with what you have installed on your computer, and then configure it correctly. Or you find the stuff, and un-install it: that is also an option.
_________________
G4TW Forum rules
// 
G4TW Forum FAQ
//
G4TW Downloads
//
G4TW on ThePiratebay
How to install The Sims Medieval
//
The Sims 2 overview !
 // 
How to install The Sims 3
//
Expansion install checklist for TS3
// 
How to install The Sims 4
Feel free to e-mail me for general questions about G4TW & site navigation problems. Also, when after 24 hours of you posting a topic on the Forum you have not received a reply and still need help, you can send me an e-mail message as well!
VETERAN Moderator
Inspector General & Forum O.G.





Windows version

:

Windows 8
Windows 7
Windows XP
Windows 10




System architecture

:

32 bits (x86)
64 bits (x64)




Favourite games

: The Sims 3, L.A. Noire, Saints Row, Red Faction, Minecraft, Plants vs. Zombies: Garden Warfare, Titanfall, Team Fortress 2, Darkest Hour, GTA V, GTA: San Andreas, S.W.A.T. 4, Counter-Strike, Hitman, Borderlands, Fallout, Dishonored, Call of Duty, Battlefield, The Binding of Isaac: Afterbirth†, Enter the Gungeon.


Posts

: 14830


Points

: 19694


Reputation

: 2095


Join date

: 2012-11-02


Location

: The Situation Room



btw, i now can play it.
What I need to do is reinstalling my windows os

Mod edit: problem solved, topic closed. Have fun, and feel free to open a new topic anytime again.
- Carlos
Beginner





Posts

: 2


Points

: 978


Reputation

: 0


Join date

: 2015-04-17



---
Permissions in this forum:
You
cannot
reply to topics in this forum