Hello,
The following post will dwell on a "glitch" that is relatively rare, but one that still happens from time to time. Did you follow already 
SeoY's guide on connecting to the gallery
, but it still doesn't seem to connect you ?
One possibility is some sort of server-related issue on EA's end, in which case you should simply try re-connecting later in the day, or sometime else again. The second possibility - which this post is about - will be especially interesting for those of you who use the tool "GameBooster" (be it the one from Razer, or the IoBit one) in order to free up system resources.
I will illustrate this with screenshots from my Windows 7 system: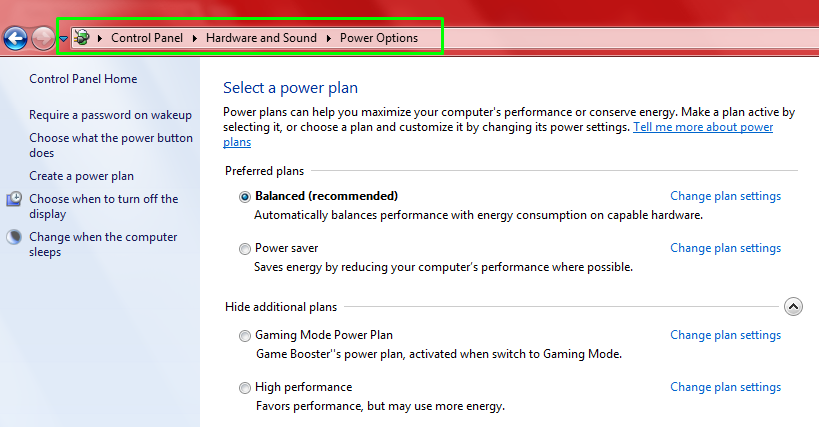 Navigate to
Control Panel -> Hardware and Sound -> Power Options
. Look at the "plan" that is marked/selected. Investigate it by clicking on "change plan settings". If you are indeed using GameBooster, chances are that the "Gaming Mode Power Plan" is marked in your system.

Click on "change advanced power settings" and you'll get the following "power options" window then.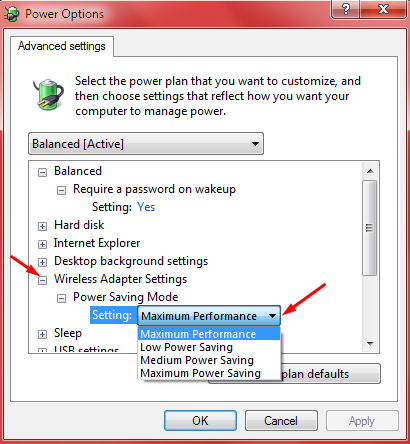 Under
Wireless Adapter Settings -> Power Saving Mode
, I would mark the option "Maximum Performance". Click on Apply, then OK. 
See if that makes any difference, or just see what settings your different power plans have. The one from my first screenshot, named "Gaming Mode Power Plan", by default tunes down the wireless adapter options while a game is running. So I switched to another "plan", but you could of course just edit the settings if needed.
This "fix" can also be used if you are (suddenly) noticing internet connectivity problems in general, while playing games.
Again, if you need general information about connecting to the gallery with a pirated Sims 4 game, please refer to SeoY's comprehensive guide that I linked to, already. Here it is again:
http://games4theworld.bestgoo.com/t18195-connecting-to-the-gallery-in-the-sims-4
Good luck for now, and I hope this small tip can help at least some of you !

DO NOT POST ANY QUESTIONS OR PROBLEMS IN THIS TOPIC HERE. INSTEAD, OPEN A NEW TOPIC IN OUR The Sims 4 downloads support - SECTION ! ALL COMMENTS ABOUT QUESTIONS/PROBLEMS WILL BE IMMEDIATELY DELETED WITHOUT ANY ADVANCE WARNING !
Last edited by Carlos on Mon 17 Aug 2015, 07:39; edited 1 time in total
_________________
Forum rules
// 
Forum FAQ
//
G4TW downloads
//
Sims store stuff, guides & more (beta)
// 
G4TW on ThePiratebay
How to install The Sims Medieval
//
The Sims 2 overview !
 // 
How to install The Sims 3
//
Expansion install checklist for TS3
// 
How to install The Sims 4
Feel free to e-mail me for general questions about G4TW or site navigation problems!
VETERAN Moderator
Inspector General & Forum O.G.





Windows version

:

Windows 8
Windows 7
Windows XP
Windows 10




System architecture

:

32 bits (x86)
64 bits (x64)




Favourite games

: The Sims 3, L.A. Noire, Saints Row, Red Faction, Minecraft, Plants vs. Zombies: Garden Warfare, Titanfall, Team Fortress 2, Darkest Hour, GTA: San Andreas, S.W.A.T. 4, Counter-Strike, Hitman, Borderlands, Fallout, Dishonored, Call of Duty, Battlefield, The Binding of Isaac: Afterbirth†


Posts

: 14091


Points

: 18698


Reputation

: 1989


Join date

: 2012-11-02


Age

: 30


Location

: San Fierro




_________________
Bonsoir, friend.


~ Nobody's gril. ~
free society





Windows version

:


System architecture

:

32 bits (x86)
64 bits (x64)




Favourite games

: GTA Series, Cities: Skylines, Prison Architect, Borderlands series


Posts

: 19211


Points

: 1026351


Reputation

: 2242


Join date

: 2010-03-12


Age

: 15


Location

: Del Perro Heights



---
Permissions in this forum:
You
cannot
reply to topics in this forum