Page 2 of 2 •

1, 2
Carlos wrote:

@Sim Architect

wrote:

Carlos wrote:

@Sim Architect

wrote:Thank you, Carlos! I got the guide! I will work on it ASAP and release the stuff tomorrow.

I am just downloading the last slice (the first one, ironically, is being the last to come) of your upload, so I think I can actually use it.

I'll let you know when I get the stuff together and create the torrent, so everybody can have it without the need to download it from that source.

Should I repack it in a single .rar file before making it available?

Have a great evening!

Since many people were complaining about my download being split in 5 parts (

), it would be indeed better I guess if you just pack the stuff into ONE single .RAR file. 

Thanks again for your efforts, and I'll check out your torrent too, once it's done.

 

Great! I will work on it and release it tomorrow!

Just got the last slice of your upload, the RAR extracted fine, so I can work on it tomorrow! Got three "viruses" from Windows Defender (as anybody knows, all anti virus publishers seem to be against piracy, so they treat pirate stuff as "viruses" instead of being honest and filtering the real dangerous stuff from stuff that just "break a couple of stupid copyright laws").

Nobody gets hurt by using a key generator, it is really weird they have a group for them as if they were some kind of virus

I'll rest now and come back later (or tomorrow) with a new video and the torrent available for everybody!

Thank YOU very much for working on it and coming with a full guide and a package for us to install the game to the current version!

No rush for that. Take your time. 

  And thanks again for all your efforts ! Once you released the torrent, I will also check out your YouTube channel (to which I subscribed too).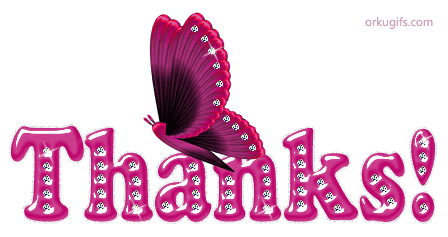 Glad to read that!!
G4TW Entertainer
Video creator & streamer





Posts

: 1890


Join date

: 2012-03-10



G4TW Entertainer
Video creator & streamer





Posts

: 1890


Join date

: 2012-03-10



I was actually repacking right at this moment and about to upload to KAT and TPB since everyone is having issues. I got all 5 pieces in like an hr thanks to using a download manager. I just tested everything and its working properly. I know I am a beginner on the forum but I am a long time member on TPB, you can check my torrents and all is well. Just don't get to upload as much as I want to due to my hard drive.

That being said. If anyone needs before its is officially uploaded, mine will be up on both sites with the same username beezus187. I will have G4TW in the title but will let everyone know I was just helping out. I have been a long time user of this forum just not registered lol. I been loving Games4theworld since the early days of Sims 2! My re-pack will be done in 33 minutes! Please everyone seed so others can also get. I have nice upload bandwidth but if everyone tries at the same time, will be slow at first.

//EDIT (Coment):

You do not need to do that, thanks, since I already repacked and uploaded that, and have a few seeds already (link in the video's description above).

Could you help me SEED the torrent I uploaded yesterday instead? It will also take less of your machine/bandwidth, since there are already a few people sharing it right now. We could always use more seeds on our torrents. Thanks!

-Sim Architect
Beginner





Posts

: 3


Points

: 1144


Reputation

: 1


Join date

: 2015-06-08



I think the topic can be considered "solved".

_________________
Forum Rules
// 
Forum FAQ
//
All G4TW Downloads
//
G4TW The Sims 4 Gallery Collection
//
How YOU can help seeding!
How to install The Sims Medieval
//
The Sims 2 Overview
 // 
How to install The Sims 3
//
TS3 Expansion install checklist
// 
How to install The Sims 4
Feel free to e-mail me for general questions about G4TW, site navigation & if you don't get a reply after 24 hours of opening a new Forum topic!
G4TW Acting Administrator
General of the Armies & Gatekeeper





Windows version

:

Windows 8
Windows 7
Windows XP
Windows 10




System architecture

:

32 bits (x86)
64 bits (x64)




Favourite games

: The Sims 3, L.A. Noire, Saints Row, Red Faction, Team Fortress 2, Overwatch, PvZ: Garden Warfare, GTA: San Andreas, GTA V, Counter-Strike, Hitman, Borderlands, Fallout, COD, Battlefield, The Binding of Isaac: Afterbirth †, Government simulation & Military strategy games, S.W.A.T 4.


Posts

: 16204


Points

: 21713


Reputation

: 2354


Join date

: 2012-11-02


Location

: Bellisarius Hall



Page 2 of 2 •

1, 2
---
Permissions in this forum:
You
cannot
reply to topics in this forum