Hi! So before the update for the ultimate fix, my game worked fine, no problems with anything or my mass amount of CC. I installed the newest ulti fix (.10 or something. It's out now) and suddenly i'm not only failing to get my game to start up but I seem to be having a massive memory clog that is making it incredibly slow at times. I've tried renaming my folder in the documents, and my game started up fine. I thought maybe it was one of my cc, so I put in one of my older CC that I KNOW works with anything including recent and the game still crashed. I don't have origin running (It doesn't even pop up for me or ask me to run it either.) I have moved it out of the C: drive completely and put it on my D: (To prevent overloading my C: drive with too much stuff) and still. It seems the game ONLY works when there is absolutely no CC in it regardless of what I do. For a while I thought it was a memory problem but i'm not sure. (I have 8 gigs of ram also, so my computer runs things okay despite the suspicious 2.91gb available in that picture..) Is it a problem with my computer or a problem with the fix? (Again, I never had issues before this new updated fix.) Thanks!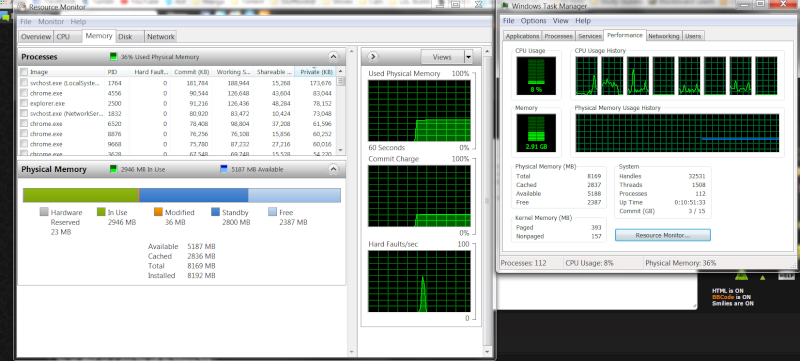 Beginner





Posts

: 1


Points

: 1207


Reputation

: 0


Join date

: 2015-04-03



Maybe your CC is outdated and incompatible with the current game version? Can you try downloading some new CC and see if you can play the game with it? I think there's a tool like CC Magic (which was for Sims 3) that handles CC on The Sims 4 and fixes things, maybe you should take a look on it as well

Please, keep us posted!

_________________
Kind regards!

The Sim Architect

Returning slowly to the forum, after more than 2 YEARS away!
Entertainer
I'll make you smile





Windows version

:


System architecture

:


Favourite games

: The Sims 3, Minecraft, Cities:Skylines


Posts

: 1876


Points

: 4621


Reputation

: 165


Join date

: 2012-03-10


Age

: 39


Location

: Netherlands



---
Permissions in this forum:
You
cannot
reply to topics in this forum