So my problem is this:
I have a Sims 3 "Deluxe Edition" I downloaded for quite some time ago, which has one installer for multiple addons: Paradise Island, Generations, Ambitions, Late Night, Pets, Seasons, Showtime, Supernatural, University Life, World Adventures and bunch of stuff packs. I have read the thread "How to Install Sims 3 Correctly", but at the moment I can't gamble and download everything again one by one from here. So even though I can't follow those instructions by the letter, I thought to ask if someone knows what I still can do.
What I have tried was, at first, install the version 1.55 I had, then apply Patch I downloaded (from other site than this, because I did not find this then), and after that discover this site and apply the crack from the Ultimate Fix. However I did mess the installation up; game did update (after I downloaded DSetup.dll to fix it), and showed I had version 1.67, but started to act up when I tried to apply any mod with specific patch-requirements. If I used mod that needed patch earlier than 1.63, the game would crash at start up. If I would use mod that used patch 1.63 or later, it would crash when I tried to start up a new game. So what I did was uninstall and reinstall the game, downloaded the Manual Update from here and this time followed the instructions provided with ultimate fix as well as I could.
Only mistake I made was that I first installed the game to custom location, but moved it afterwards to the default path. Maybe that's the problem, dunno. But now the game wont start up at all. Both Laucher and the .exe give same error: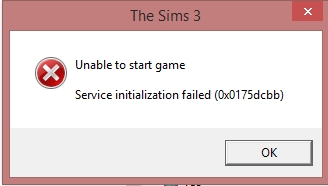 So I did test the game earlier and without update it worked fine, so I can give up few mods (sadly) and use only what I have; but if someone knows what I could still try, I would be most grateful. I know I have not done as I'm told to but I at the moment I feel it is too risky...
Beginner





Posts

: 1


Points

: 795


Reputation

: 0


Join date

: 2016-05-15



Hello and welcome to the forum first of all,
You are not supposed to move any of the installation files/folders, after they have already been installed. That will only cause problems. If you want to install any software in a custom location, you should make installation folders beforehand. Read up here to learn why:
http://games4theworld.bestgoo.com/t19680-a-note-on-installing-the-sims-3-on-external-drives
As for your current installation, I'm not sure honestly. This looks like a total mess. Also, I'm not sure about the technicalities of this specific custom installer (from another uploader), so you may have to contact the uploader for more details on that. Certain custom installers may not work well when you later on add more expansions, or if you apply the manual patch/Ultimate fix on them.
Try uninstalling that current installation completely, and re-boot the computer. Then try re-installing it again, but this time please don't move anything, after it has been installed already.
If you still cannot get the game working by means of this guide here:
http://games4theworld.bestgoo.com/t1171-must-read-how-to-install-the-sims-3-correctly
You will need to consider downloading G4TW's items. Good luck nonetheless !

_________________
Forum Rules
// 
Forum FAQ
//
All G4TW Downloads
//
G4TW The Sims 4 Gallery Collection
//
How YOU can help seeding!
How to install The Sims Medieval
//
The Sims 2 Overview
 // 
How to install The Sims 3
//
TS3 Expansion install checklist
// 
How to install The Sims 4
Feel free to e-mail me for general questions about G4TW, Site navigation & Support, if you don't get a reply after 24 hours of opening a new Forum topic!
VETERAN Moderator
Inspector General & Forum O.G.





Windows version

:

Windows 8
Windows 7
Windows XP
Windows 10




System architecture

:

32 bits (x86)
64 bits (x64)




Favourite games

: The Sims 3, L.A. Noire, Saints Row, Red Faction, Team Fortress 2, Overwatch, PvZ: Garden Warfare, GTA: San Andreas, GTA V, Counter-Strike, Hitman, Borderlands, Fallout, COD, Battlefield, The Binding of Isaac: Afterbirth †, Government simulation & Military strategy games, S.W.A.T 4.


Posts

: 16238


Points

: 21639


Reputation

: 2341


Join date

: 2012-11-02


Location

: Bellisarius Hall



---
Permissions in this forum:
You
cannot
reply to topics in this forum