Hi!
My computer seem to have a serious problem since I tried to install the sims 3 (base game from the Complete collection winrar file) and the fix, yesterday. I have a ssd (i put my programs in it) and an hdd (to keep and stock everything else). Since I did this with the base game and fix, my ssd was suddenly very very full. Unreasonnably, not normally full, even with this new program. So I uninstalled the game... and it didn't solved anything. On the contrary, it keeps weighting and the ssd is now near to be completelly full. Could it be the fix (if so, how can I uninstall it?) My computer is branding new (two weeks, a new born, really!) and I intended it for game and heem.. work.
Could it be some corrupt uninstalling, or the remaining of the fix?
(Anyway, I thanks you for this forum and your general kindness: I know and love the place for years now!)
Beginner





Posts

: 10


Points

: 2289


Reputation

: 2


Join date

: 2012-03-25



Hi there,
@orlandoLaCorneille
! 

I don't see why the Ultimate Fix could be doing something like that. The Sims 3 and its expansion packs are quite heavy, though. 
What you can do to be completely sure is download a program like Wiztree or WinDirStat, and scan the SSD. It will tell you exactly what is occupying the space. 
Let us know how it goes. Good luck!
_________________
"The capital lies before us my friend. What a sombre place it seems and one that holds the answers to many a mystery." - Quirrel.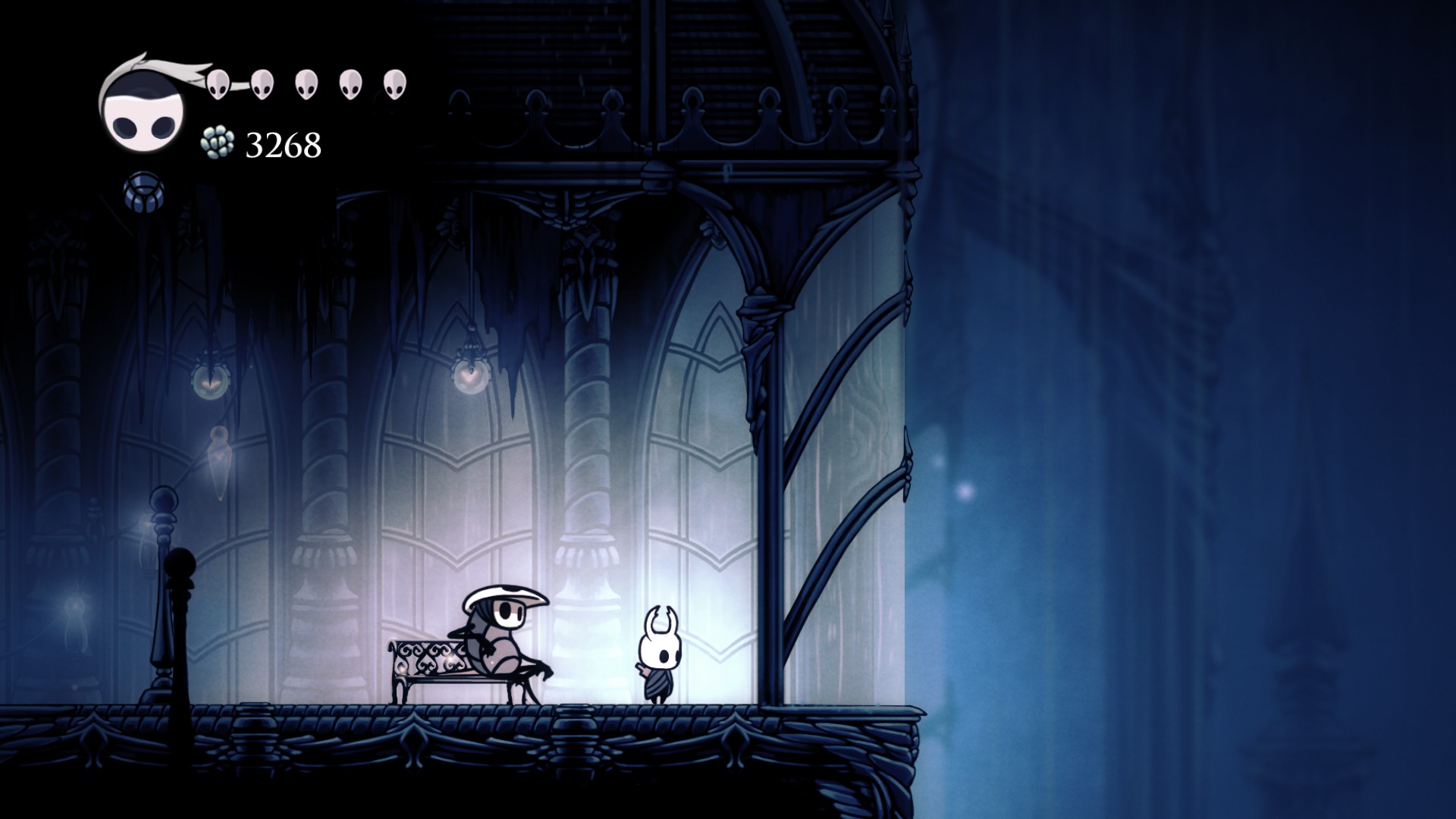 "Isn't this a wonderful spot for a rest? I so love the sound of the rain upon glass."
Minecraft Moderator
MC Wizard & Keeper of the Realm





Windows version

:

Windows 8
Windows 7
Windows 10




System architecture

:

32 bits (x86)
64 bits (x64)




Favourite games

: Hollow Knight, Dishonored, Bioshock Infinite, Bioshock 1-2, The Sims series, Terraria, Metro 2033, Metro: Last Light, Batman: Arkham series, Ōkami, Metal Gear Solid series, The Binding of Isaac, Silent Hill, Ace Attorney, Civilization V, Portal 2, Minecraft


Posts

: 1735


Points

: 3961


Reputation

: 306


Join date

: 2013-10-12


Age

: 22


Location

: City of Tears



@orlandoLaCorneille

wrote:Hi!

My computer seem to have a serious problem since I tried to install the sims 3 (base game from the Complete collection winrar file) and the fix, yesterday. I have a ssd (i put my programs in it) and an hdd (to keep and stock everything else). Since I did this with the base game and fix, my ssd was suddenly very very full. Unreasonnably, not normally full, even with this new program. So I uninstalled the game... and it didn't solved anything. On the contrary, it keeps weighting and the ssd is now near to be completelly full. Could it be the fix (if so, how can I uninstall it?) My computer is branding new (two weeks, a new born, really!) and I intended it for game and heem.. work.

Could it be some corrupt uninstalling, or the remaining of the fix?

(Anyway, I thanks you for this forum and your general kindness: I know and love the place for years now!)
//MOVED
Hello,
I moved your post to the correct section.

  What is the overall storage capacity of your SSD ? And did you by chance install the whole "Complete Collection" of The Sims 3 ?
Because if you try using the Complete Collection, then keep in mind that you need to extract ALL contents of that 27GB .RAR file, into a fresh folder in order to start installing from there.
I'm not sure about the exact size of the extracted items in the Complete Collection, but it should be more than the 27GB of the actual .RAR.
Or did you already finish installing ? If so, you can delete the folders from which you installed too.
//EDIT
Even if you are extracting/running the installation from your HDD, keep in mind that the actual installation of the game and expansions will also take a lot of space...
_________________
Forum Rules
// 
Forum FAQ
//
All G4TW Downloads
//
G4TW The Sims 4 Gallery Collection
//
How YOU can help seeding!
How to install The Sims Medieval
//
The Sims 2 Overview
 // 
How to install The Sims 3
//
TS3 Expansion install checklist
// 
How to install The Sims 4
Feel free to e-mail me for general questions about G4TW, Site navigation & Support, if you don't get a reply after 24 hours of opening a new Forum topic!
VETERAN Moderator
Inspector General & Forum O.G.





Windows version

:

Windows 8
Windows 7
Windows XP
Windows 10




System architecture

:

32 bits (x86)
64 bits (x64)




Favourite games

: The Sims 3, L.A. Noire, Saints Row, Red Faction, Team Fortress 2, Overwatch, PvZ: Garden Warfare, GTA: San Andreas, GTA V, Counter-Strike, Hitman, Borderlands, Fallout, COD, Battlefield, The Binding of Isaac, Government simulation & Military strategy games, S.W.A.T 4.


Posts

: 15952


Points

: 21247


Reputation

: 2282


Join date

: 2012-11-02


Location

: Bellisarius Hall



My ssd is a 120.  With only the basics program + whole adobe suite in it.
For now, I did uninstall the game : I need to see some clean space on my computer, after this frightening episode

But I will try to install and run from hdd this week end. And proceed the way you suggest (deleting the folders after install)
Then, I will cross my fingers and hope everything should work! After all, my previous computer wasn't so big an was able to run all the expansions of this damned game (with the usuals crashes, bugs and constant mods or instabillity problems, but, well it's The Sims 3

)
Once more thanks a lot! You have been more than useful!
Beginner





Posts

: 10


Points

: 2289


Reputation

: 2


Join date

: 2012-03-25



---
Permissions in this forum:
You
cannot
reply to topics in this forum