Hi guys,
This is a recent problem. It didn't happen right after I downloaded all the necessary things for the game to work. And it totally doesn't effect gameplay but it bothers me enough.
So I am remodeling my world because it looks quite...
bland
. I got to the Oasis Springs (which is the blandest of them all) world and I noticed something a little off about the lot placement. I took a screenshot so It'd make a clearer picture.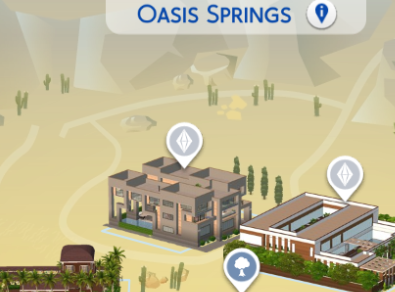 I hope it's clear from that angle, honestly I strained my eyes at first to see it but now that I know it's there it continuously bugs me. That is what bought me here so if there's anyone who has/had the same problem or someone who knows how to help I would seriously appreciate it.
Thanks!

Beginner





Posts

: 3


Points

: 637


Reputation

: 0


Join date

: 2016-10-28



Hi, well any from 2 building seem are from base game, i aleast i dont remeber see them in my game but to point: I am not 100% sure but that bug if see well is because you lot is biger to "game land plot" by example if had in one house of 30x20 but you land plot is 30x30 you will had that extra and far i remember show like in you screenshot. But if you house 30x30 and the land plot is 20x30 then when you put the house the game will "cut it" to fit to land lot i know because that hapeen to me.

What i see weird i for some place seen had extra but other is shorter i dont undertand why the game dont cut extra part.

Well i hope this help you because that is like seeing the picture make guess and i hope can undertand me my english is limited ( i am not native speaker )

PD: looking better, try rotate the house 90 grades, i think will fit perfect that way.
Beginner





Posts

: 18


Points

: 785


Reputation

: 7


Join date

: 2016-06-20



---
Permissions in this forum:
You
cannot
reply to topics in this forum