Hello,
No, this message is NOT about "The Sims 4: City Living", but I would still urge those of you interested in G4TW in general to read through this, if you have a few minutes.
First of all, I would like to thank all users again for keeping the Forums as well as the comments sections on Facebook nice and clean. I think we all can be proud of being part of an overall friendly and helpful community.

  As with real-life though, time and time again there are less pleasant things to at least think about, as has (possibly?) happened a few days ago.
Essentially, the event that inspired me to write this comment here was about a user asking for a possible ETA for the new TS4 DLC, and then a few other regular users replied something along the lines of "it can't be cracked so quickly" and "if you can't wait for G4TW, then just buy the game". Whereupon the original poster appeared to feel saddened and left the remark that the community was harsh.
For starters, I do want to emphasize again that comments or download links posted by random regular users (non-staff) do not necessarily have the approval from, or represent the official view of the actual Games4thewold team. You can identify team members by their colored usernames on the Forum here (red, blue, pink, purple, green and brown) as well as by their coresponding rank titles (Administrator, Moderator or Helper). If we deem something to be problematic, we will take some action, and if it's just to counsel the 'helpful' user suggesting to buy the TS4 DLC. In the aforementioned case, I did not consider the conversation problematic, hence I left it as it was. As fas as I am concerned the case is closed, however, it does bring into focus a larger problem: the lack of community spirit or helpfulness on the internet in general.
If you are a contributor or even a visitor to other Forums or websites where there is some form of interaction between registered users, you may have noticed it: some communities do not take kindly to outsiders and newbies. If someone asks a question, the likely answer is
go use the search function
. Maybe peppered with some insult. I believe, and I'm saying the following now in defence of these other communities actually, they may "just" be a victim of certain social or psychological phenomena. That can be stuff such as herd behavior (certain actions are amplified if done in a group with like-minded beings), or even 
Professional Deformation
. Also - again kind of in defence of these other communities - the support they give to newbies may just be a byproduct of their regular work. So, e.g. a community that is highly specialized in some more technical aspects of a game or about general chit-chat may simply prioritize the giving of support to new users differently. 
As for Games4theworld, the main aspect of our work is the support. And yes, replies like "use the search function" are frowned upon here. In the event insults are used, a ban is very likely to follow, including the deletions of problematic comments. In our experience, kindly but still firmly telling users to be more helpful to newbies already does the trick. So no further moderation should be needed. It is a sad reality that certain habits from other sites are also finding their way onto Games4theworld. It is a phenomenon that is becoming more and more of a problem not just here, but overall on many other sites.
If people ask nicely and without offending others, we will try and help. And on here (almost) all questions are allowed and welcome. That there are still people who feel annoyed by certain repetitive patterns of questions from newbies, is unavoidable. If you feel that something is problematic and should be addressed by the team, feel free to send a private message on the Forum to a Moderator or Administrator. On Facebook, you can use the button "send message", to contact the team privately.
In general, we would like to ask you to be more mindful of fellow users, and bear with them please.

That should do for now. Have any thoughts or comments about the topic of 'community spirit' ? Post a comment below if you like!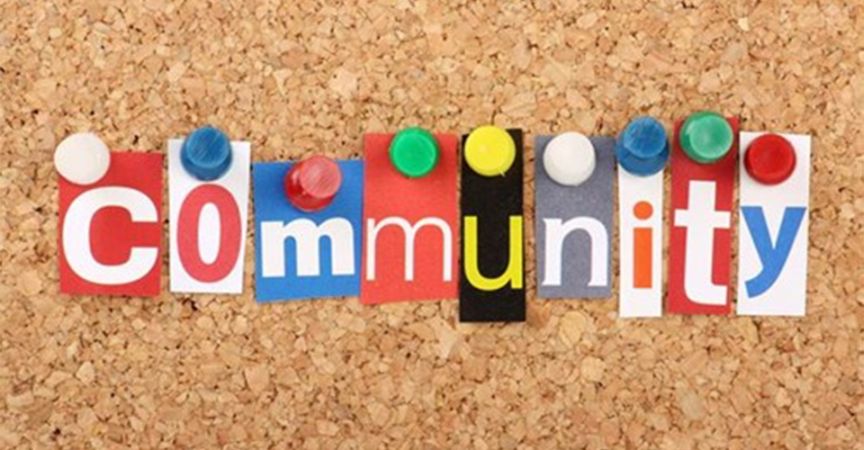 Last edited by The_gh0stm4n on Wed 12 Jul 2017, 18:23; edited 3 times in total
_________________
Respectfully,

The_gh0stm4n
G4TW Forum Gatekeeper





Forum rules // Forum FAQ // G4TW downloads // G4TW on ThePiratebay How to install The Sims Medieval // The Sims 2 overview ! // How to install The Sims 3 // Expansion install checklist for TS3 // How to install The Sims 4Feel free to e-mail me for general questions about G4TW or site navigation problems!
VETERAN Moderator
Inspector General & Forum O.G.





Windows version

:

Windows 8
Windows 7
Windows XP
Windows 10




System architecture

:

32 bits (x86)
64 bits (x64)




Favourite games

: The Sims 3, L.A. Noire, Saints Row, Red Faction, Minecraft, Plants vs. Zombies: Garden Warfare, Titanfall, Team Fortress 2, Darkest Hour, GTA V, GTA: San Andreas, S.W.A.T. 4, Counter-Strike, Hitman, Borderlands, Fallout, Dishonored, Call of Duty, Battlefield, The Binding of Isaac: Afterbirth†, Enter the Gungeon.


Posts

: 14324


Points

: 19008


Reputation

: 2023


Join date

: 2012-11-02


Location

: The Situation Room



I have always found everyone here very polite and helpful even when i have posted a daft question cos i amhaving a blonde moment and cant figure something out, i love it here and thank everyone for allthe help they have ever given me however stupid my problem might seem

Posting Nerd





Windows version

:


System architecture

:


Favourite games

: The Sims 3 and World of Tanks


Posts

: 69


Points

: 2130


Reputation

: 2


Join date

: 2012-03-09


Age

: 56



---
Permissions in this forum:
You
cannot
reply to topics in this forum