I'm trying to fix this with the help of modthesims.info's post for 2 days.
FIRST, i wasn't able install my CCs via launcher and the message "sims 3 launcher has stopped working." kept on appearing. I did everything. I reinstalled my base game and all my expansion packs twice. I made a back-up and after installing all my eps and base game, i brought all my back-ups to my the sims 3 folder. I have a mods folder so i replaced the resource.cfg file into a new one. I was able to install all my CCs again and it was a success. My game opened. But when the message appeared that some objects are missing, I reinstalled all my CCs again. I did it thrice, i checked my game again but nothing happened. So i searched everything but nothing helped. Til i found this
http://www.modthesims.info/showthread.php?t=382520
I did those instructions. When i followed the 4th step under the MORE DETAILED INSTRUCTION:, i was expecting for this to appear
[img]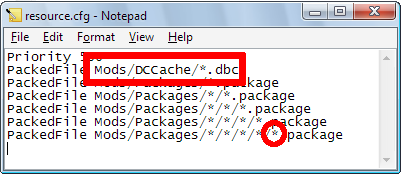 [/img]
BUT this appeared
[img]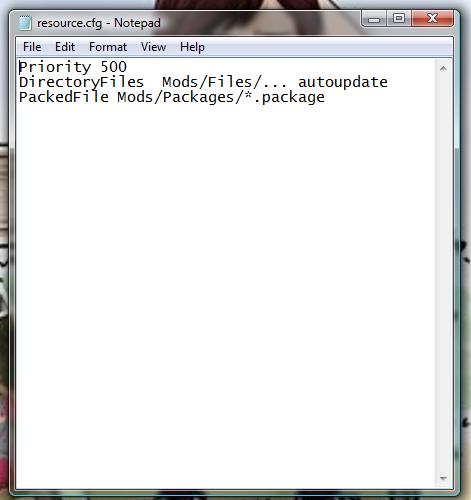 [/img]
When i finished the steps. I tried to open my game but this suddenly appeared
[img]
[/img]
I dunno what to do now..




Please help me guys

I DID EVERYTHING. I SEARCHED ALL OVER THE INTERNET BUT NOTHING HELPED!! I wanna cry now
Beginner





Posts

: 3


Points

: 2342


Reputation

: 0


Join date

: 2011-07-28



Hello,
At this time I'm unable to read the post you linked to, I'm getting a message to try again later, until that time I'll be unable to offer any thoughts, so please check back later.
_________________
"Under sun and sky, we greet you warmly"
Forum Administratrix
First Lady of the Forum





Windows version

:

Windows 8
Windows XP
Windows 10




System architecture

:

32 bits (x86)
64 bits (x64)




Posts

: 15118


Points

: 20175


Reputation

: 1460


Join date

: 2011-05-31




_________________
Bonsoir, friend.


~ Nobody's gril. ~
free society





Windows version

:


System architecture

:

32 bits (x86)
64 bits (x64)




Favourite games

: GTA Series, Cities: Skylines, Prison Architect, Borderlands series


Posts

: 19210


Points

: 1026485


Reputation

: 2259


Join date

: 2010-03-12


Age

: 16


Location

: Del Perro Heights



I have the same problem. Gamelauncher wouldn't work en freezes the whole time. Launching the game with the TS3W link works, but then it freezes in game and the same messagebox appeares.

I removed all of my custom content and applied the fix just as described, but my game still doesn't work: after various amounts of time it crashes again.

System requirements are all up to date.
Beginner





Posts

: 4


Points

: 2251


Reputation

: 0


Join date

: 2011-10-27



My launcher just stopped working today for no apparent reason. Then I noticed last night before I went to bed my lovely friend microsoft did an update. I have windows 7 don't know if you had the same. I did the system restore to two days ago. My game is working again. I still have to use the TWS3 file to launch it though. Moral of the story I'm turning updates off.
Posting Nerd





Posts

: 22


Points

: 2346


Reputation

: 1


Join date

: 2011-08-19



---
Permissions in this forum:
You
cannot
reply to topics in this forum