I HAVE A PROBLEM!!!! (Everyone has)
I downloaded sims complete collection in my windows 10, it worked at first but when I opened it the second time it did this:
FIRST IMAGE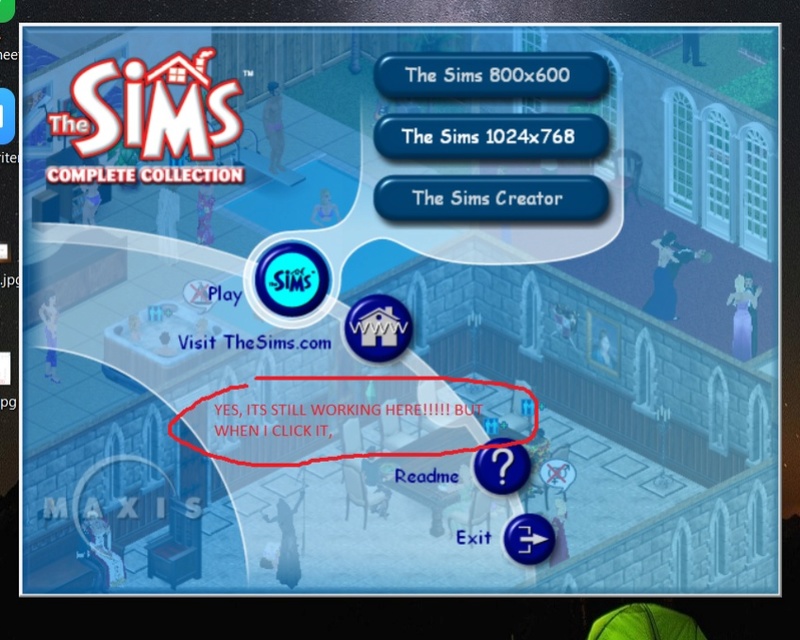 AFTER THE FIRST IMAGE, THIS POPS UP
SECOND IMAGE: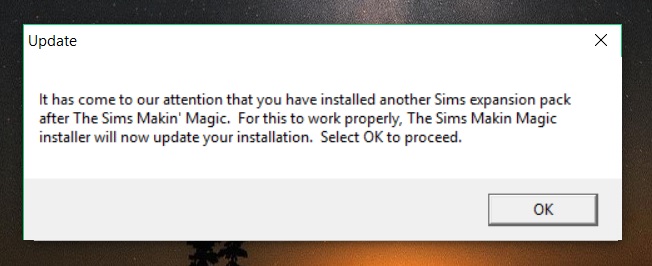 I CLICKED OK, THEN THIS APPEARS:
THIRD IMAGE: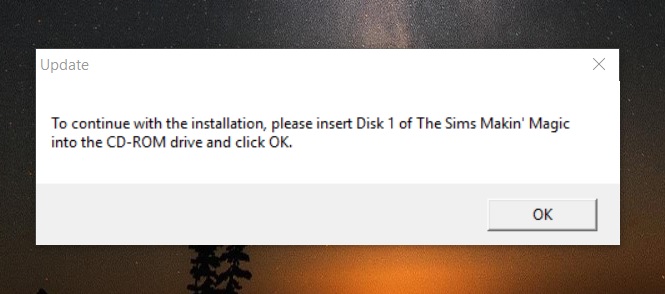 AND THAT's WHERE IT ENDS. I don't know how to fix it. I have a CD Back then but I can't remember where i kept it. i can't find it.
Please help. I tried finding the answers, but it isnt in any of the forums. I tried user data (did not fixed it). This game is so nostalgic, i wanna be reminded of childhood. It's a classic game, the newer games are great but this is just different.
POSTED: APRIL 2017
Really thankful for the GAMES4THEWORLD. They're literally helpful and kind
//EDIT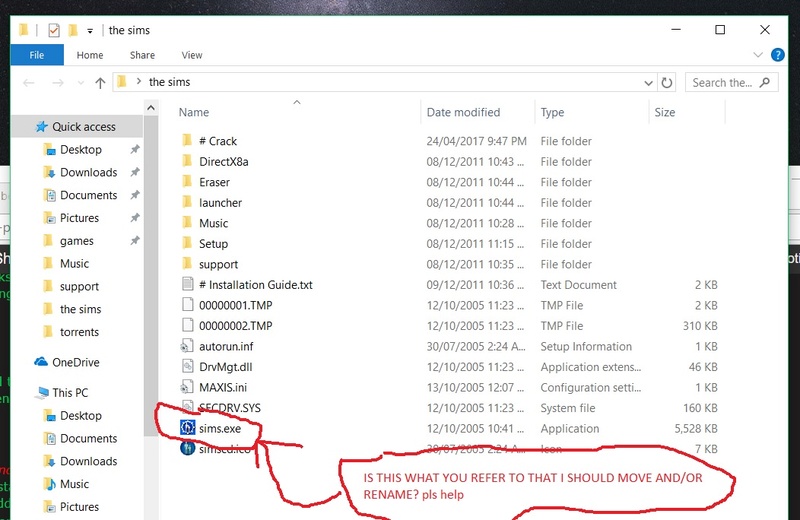 Beginner





Favourite games

: gta, one piece, sims


Posts

: 2


Points

: 123


Reputation

: 0


Join date

: 2017-04-25



The article is about Sims-2.
Your picture looks like Sims-1 (The Sims) to me.


//EDIT

Download CD1 of Making Magic, mount it in Poweriso and then click OK.
All CD's of The Sims can be downloaded HERE separately
Quartermaster General
Honorary Team Member





Windows version

:

Windows 8
Windows 7
Windows Vista
Windows XP
Windows 98
Windows 95
Windows 10




System architecture

:


Favourite games

: Card games


Posts

: 2049


Points

: 3883


Reputation

: 330


Join date

: 2013-09-14


Age

: 73


Location

: The Netherlands



Thank you so much!!!!!!!!!!!!!!!!! This really worked and it helped me

)))))
Mod edit: topics merged, and topic locked due to OP problem being solved apparently.
- The_gh0stm4n
Beginner





Favourite games

: gta, one piece, sims


Posts

: 2


Points

: 123


Reputation

: 0


Join date

: 2017-04-25



---
Permissions in this forum:
You
cannot
reply to topics in this forum