Hello all!
If you are getting issues with endless loading screens into households, error codes 3 or game starting up (unexpectedly) in Spanish, here are two ways to solve the problem.
1) One way of dealing with this:
Look at the guide here, and in particular from
step #7 onwards
(the step after applying the Toddlers-update):
http://games4theworld.bestgoo.com/t21806-must-read-how-to-install-the-sims-4-correctly
Follow the guide carefully until the end (and install all available DLC), and you should be able to play your game just fine.
2) Another way of dealing with this:
Since a lot of people forget to rename the "Game"-folder after installing the G4TW Toddlers-update, you could theoretically apply the fix at the very end as well (a.k.a. after installing ALL of the available G4TW The Sims 4 torrents/updates), provided you always download a fresh "Game"-folder from one of the download links at the end of this tutorial. Now, after you installed all the G4TW The Sims 4 torrents, go to where you installed The Sims 4 to. Typically that is the folder under
C:\Program files (x86)\The Sims 4\Game
At first, change your existing Game-folder to
Game_
. Your folder will then look like this.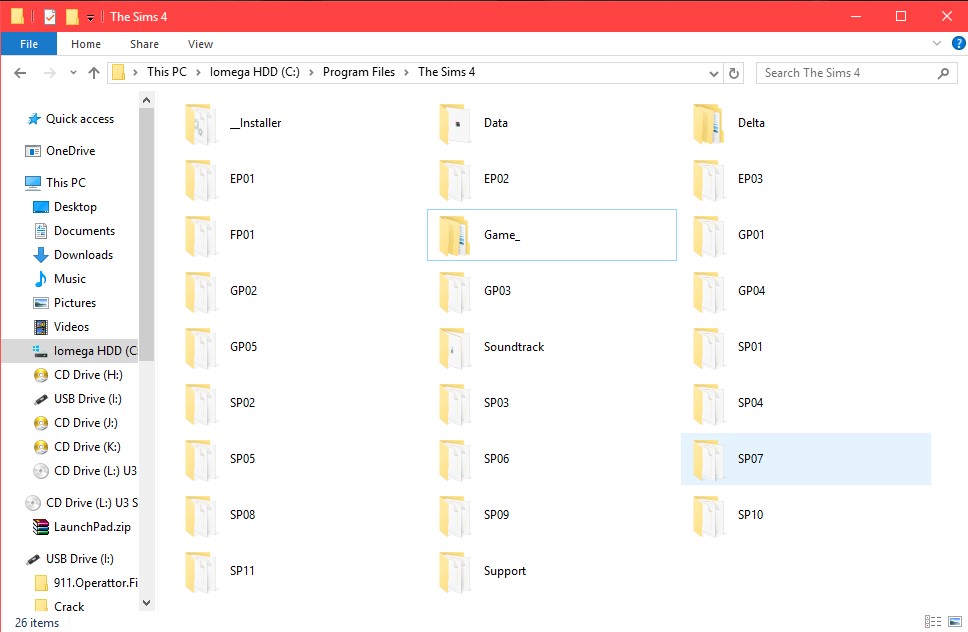 Now you have to simply copy the "fixed" Game-folder from one of the download links below, into your The Sims 4 installation. After which your folder will look as follows.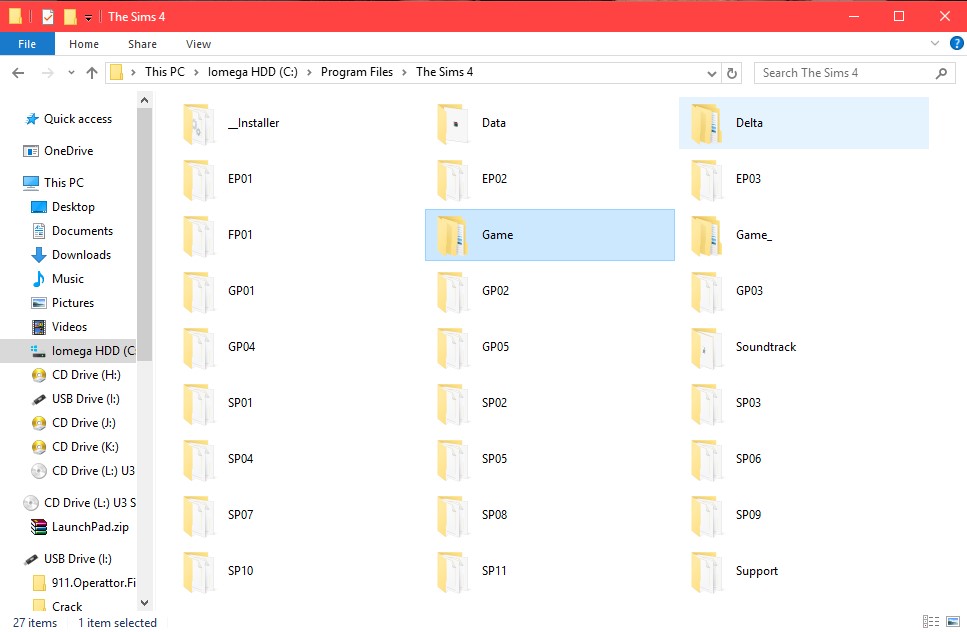 The most current version of the fix is
1.39.74.1020
. 

Download link
(
Mirror 1
 - 
Mirror 2
)
After you placed this fresh Game-folder, simply go inside, then under Bin, and start the game with your TS4.exe. I noticed the game now takes a bit longer to start up, but by this method I was able to load my old savefile.
Good luck for the time being! 

3) Older "Game"-folders:
Should you need "Game"-folders for previous TS4 torrents, have a look below. As usual, please rename or delete your old "Game"-folder, before applying these fixes. These fixes assume you have installed only "up to" certain previous torrents (as laid out 
here
).

  Toddlers, Vampires, Bowling Stuff: 
https://tinyurl.com/y7jxavnd

  Parenthood (for simplicity, this link includes the entire 1.30.105.1010 "follow up patch"): 
https://tinyurl.com/ya5zeuek
    (
Mirrror link)

  Fitness Stuff: 
https://tinyurl.com/y7znwa85

  Toddlers Stuff: 
https://tinyurl.com/ycvbanyf

  Cats and Dogs (version 1.36.102.1020!!!, in case you did not use the "follow up patch" for Cats & Dogs): 
https://tinyurl.com/y8qhlv8o

  Laundry Day Stuff:
https://goo.gl/wK4LdG
DO NOT POST ANY QUESTIONS OR PROBLEMS IN THIS TOPIC. INSTEAD, PLEASE OPEN A NEW TOPIC IN THE APPROPRIATE FORUM-
SECTION, EITHER "THE SIMS 4 DOWNLOADS SUPPORT" OR "THE SIMS 4 IN-GAME SUPPORT"! THANK-YOU-NOTES CAN BE POSTED IN THE APPROPRIATE FORUM-SECTION, or directly under this thread.

Note that any and all questions posted under this thread, will be deleted without any explanation or advance warning. We have the Forum sections dedicated to Support purposes, for a reason.



Disclaimer: the download link(s) in this tutorial can be accessed by (temporarily) disabling your browser adblockers. For more information on the topic, please see this commentary here. 

Last edited by The_gh0stm4n on Mon 08 Jan 2018, 17:42; edited 7 times in total
_________________
G4TW Forum Rules
// 
G4TW Forum FAQ
//
All G4TW Downloads
//
G4TW The Sims 4 Gallery Collection
How to install The Sims Medieval
//
The Sims 2 overview !
 // 
How to install The Sims 3
//
Expansion install checklist for TS3
// 
How to install The Sims 4
Feel free to e-mail me for general questions about G4TW & site navigation problems. Also, when after 24 hours of you posting a topic on the Forum you have not received a reply and still need help, you can send me an e-mail message as well!
VETERAN Moderator
Inspector General & Forum O.G.





Windows version

:

Windows 8
Windows 7
Windows XP
Windows 10




System architecture

:

32 bits (x86)
64 bits (x64)




Favourite games

: The Sims 3, L.A. Noire, Saints Row, Red Faction, Minecraft, PvZ: Garden Warfare, Team Fortress 2, Overwatch, GTA: San Andreas, GTA V, S.W.A.T. 4, Counter-Strike, Hitman, Borderlands, Fallout, COD, Battlefield, The Binding of Isaac, Military strategy games (Darkest Hour, Hearts of Iron, Arsenal of Democracy, etc.)


Posts

: 15345


Points

: 20386


Reputation

: 2173


Join date

: 2012-11-02


Location

: Belisarius Hall



---
Permissions in this forum:
You
cannot
reply to topics in this forum