Hey everyone, last night I downloaded the Sims 4 torrent plus GTW, City Living, and Get Together. First I installed the base game using a Wineskin tutorial on youtube, and it ran just fine. But when I decided to add the DLC thats where I started having troubles. 
I'm on a MacBook Air, and according to the tutorial on this page it doesnt have the option to "Copy and Merge" so I copied and pasted the files that I didnt see on the base game, including the EP01 etc folders since my base game only had four folders. Now, The game still runs fine. But when I finish creating the sims and actually go start the game at the house, it looks like its loading but then it gives me a blank notification screen and it only has a button that said OK. (Sorry about the horrible photo)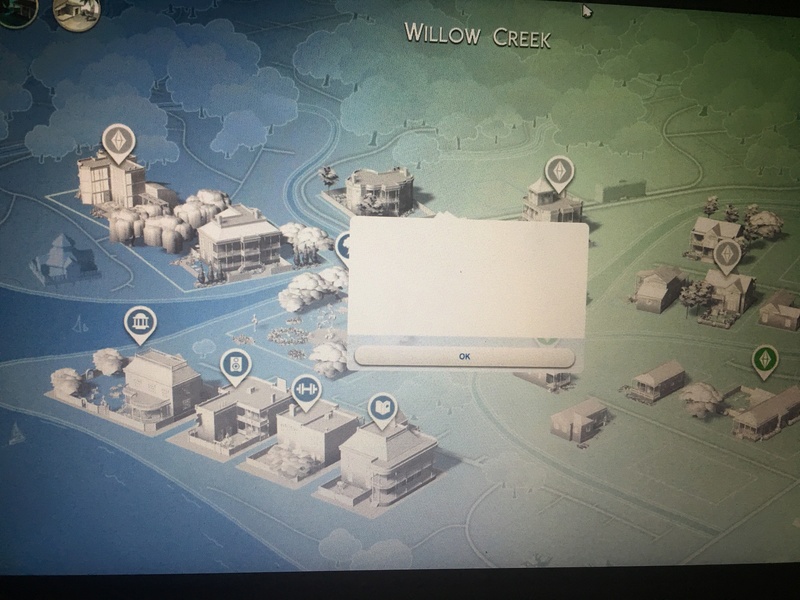 Is there anything I did wrong? I didnt copy anything into the _Installer folder on the base game since I wasn't clear on wether I should replace or merge or what. I did copy the DLC folders from GTW, CL, and GT. Maybe thats it? heres what the base game looks like now. 
Sorry if I seem like a noob. Any help would be appreciated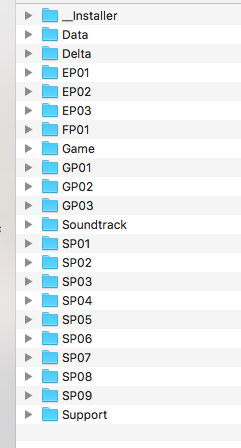 Beginner





Favourite games

: The Sims 4


Posts

: 2


Points

: 4


Reputation

: 0


Join date

: 2017-05-22



The problem is solved. 

If anyone encounters the same problem heres what I did: I went back to the Wineskin wrapper and showed package content, and replaced all the files in the base game folders like the tutorial says. I must have skipped some files in order for the game not to fully play but after that it worked. 

Just a reminded for anyone that is having troubles, it goes Base Game - Get to Work - Get Together - City Living - and idk if theres an other new one. I'm not the best at working around Mac issues but if anyone has another problem you can shoot me a PM or post here and Ill try to help. Copying files is the confusing part, and thats what I was doing wrong. Have fun playing everyone
Beginner





Favourite games

: The Sims 4


Posts

: 2


Points

: 4


Reputation

: 0


Join date

: 2017-05-22



---
Permissions in this forum:
You
cannot
reply to topics in this forum