Everything besides the actual towns are normal. No mods, just recently downloaded
please advise.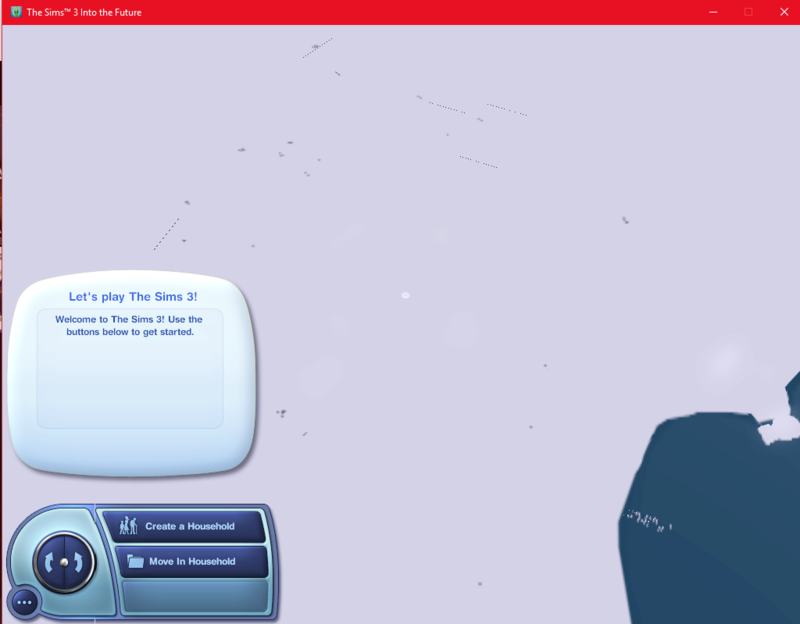 I have 
GeForce GTX 1060 3GB 
Intel(R) Core(TM) i5-7600K CPU @ 3.80GHz
There shouldn't really be a problem..
Beginner





Favourite games

: TS3


Posts

: 2


Points

: 360


Reputation

: 0


Join date

: 2017-07-29



Hello and welcome to the Forum,
Is that a new computer, or a newly-installed graphics card? Are the card drivers up-to-date? See this here: 
http://www.nvidia.com/download/driverResults.aspx/120905/en-us
Also, when you go into the options menu under the graphics settings (if you even can access the options), what do the sliders look like? Are the sliders on each setting on "Low"?
_________________
Forum Rules
// 
Forum FAQ
//
All G4TW Downloads
//
G4TW The Sims 4 Gallery Collection
//
How YOU can help seeding!
How to install The Sims Medieval
//
The Sims 2 Overview
 // 
How to install The Sims 3
//
TS3 Expansion install checklist
// 
How to install The Sims 4
Feel free to e-mail me for general questions about G4TW, site navigation & if you don't get a reply after 24 hours of opening a new Forum topic!
G4TW Acting Administrator
General of the Armies & Gatekeeper





Windows version

:

Windows 8
Windows 7
Windows XP
Windows 10




System architecture

:

32 bits (x86)
64 bits (x64)




Favourite games

: The Sims 3, L.A. Noire, Saints Row, Red Faction, Team Fortress 2, Overwatch, PvZ: Garden Warfare, GTA: San Andreas, GTA V, Counter-Strike, Hitman, Borderlands, Fallout, COD, Battlefield, The Binding of Isaac: Afterbirth †, Government simulation & Military strategy games, S.W.A.T 4.


Posts

: 16202


Points

: 21710


Reputation

: 2353


Join date

: 2012-11-02


Location

: Bellisarius Hall



Yes it had a newly installed graphic card. I clicked the link you sent me, updated everything but everything is still pink.

All the sliders are automatically put on low. Once I put them on high the game prompts me to restart it, which I do. Once I do and open the game once more, I notice that the sliders are back at low instead of high.

I've reinstalled the game and still nothing. Same issue.
Beginner





Favourite games

: TS3


Posts

: 2


Points

: 360


Reputation

: 0


Join date

: 2017-07-29



---
Permissions in this forum:
You
cannot
reply to topics in this forum