So, I recently downloaded all of the expansion packs for my copy of Sims 3 (which I bought). I had a lot of problems with crashing and mods/CC not working, but I finally figured it out and got it to work! It took me a whole two full days to make my household because the game is being ridiculously laggy. Then I went into an empty lot in Edit Town mode, so I could build myself a house and I pretty much can't do anything in build mode. I can place pools and foundations and that's it. No walls, windows, doors, nuffin. Also, I'm not sure if this is relevant but whenever I press the Options button in-game (like not CAS mode) nothing happens. I have to press F5 for the options menu to come up.
I'm nearly positive it's not my computer at fault here, because this game worked perfectly with maxed out graphics, resolution, etc before I downloaded any expansions. But I'm pretty sure I downloaded all of them from here so I don't think they're corrupted or anything.
In case it could be relevant, here's my specs: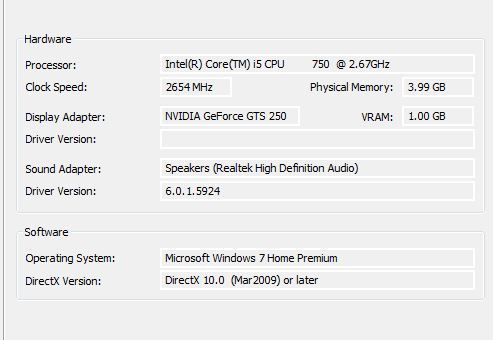 Beginner





Posts

: 2


Points

: 2104


Reputation

: 0


Join date

: 2012-08-23



First, did you apply the Ultimate Fix? If not then please go
HERE
and follow the steps exactly.
Are you using any mods that modify Build Mode? (i.e. the older version of Buzz's Auto-Roof Disabler) If so you need to get the updated versions
Have you tried running the game with CC disabled? This will let you know if a piece of CC is corrupting the game. If Build Mode works with CC disabled then you'll have to track the item(s) down. The quickest way to do that is to uninstall all your CC and install one at a time and test.
_________________
Be what you are. This is the first step toward becoming better than you are.
Julius Charles Hare
How to install "The Sims 3" correctly:
http://games4theworld.bestgoo.com/t1171-must-read-how-to-install-the-sims-3-correctly
How to Patch The Sims 3 manually:
http://games4theworld.bestgoo.com/t1870-can-t-update-the-sims-3-to-v157-fix-manual-patch
The Sims 3 Ultimate Fix:
http://games4theworld.bestgoo.com/t752-the-sims-3-ultimate-fix-should-fix-most-of-your-problems
All
Games4theworld Downloads can be found on:
http://www.games4theworld.org
, and
http://www.games4theworlddownloads.org/
Forum Moderator
Taking care of the Forum





Windows version

:

Windows 8
Windows 7
Windows Vista
Windows XP
Windows 10




System architecture

:


Favourite games

: AOE I,II,III; Diablo ; Diablo II:LOD ; Spellforce ; Neverwinter Nights ; Planescape Torment ; Sims 1,2 ,3 & 4


Posts

: 667


Points

: 3436


Reputation

: 126


Join date

: 2011-05-02


Location

: Somewhere between lost and found



Yes, I did use the ultimate fix. And no mods that change build mode. I do have a lot of CC so I'll try taking them out and putting them back in one at a time.

I'll post back an update :]
Beginner





Posts

: 2


Points

: 2104


Reputation

: 0


Join date

: 2012-08-23



Hello,

Is it the latest fix? The problem you're having suggests that you're also getting the "unofficial game modification" error, is that correct?
That can be caused by either an outdated crack or an outdated mod.
_________________
"Under sun and sky, we greet you warmly"
Forum Administratrix
First Lady of the Forum





Windows version

:

Windows 8
Windows XP
Windows 10




System architecture

:

32 bits (x86)
64 bits (x64)




Posts

: 15169


Points

: 20471


Reputation

: 1507


Join date

: 2011-05-31



---
Permissions in this forum:
You
cannot
reply to topics in this forum