Hello Simers. I am trying to find out how to use Poser Player on The Sims 3.I have create a sim and i want to upload him to The Sims 3-The Exchange like this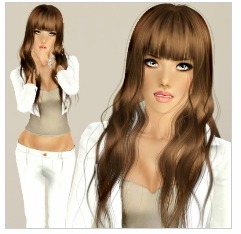 Can somebody help?
Admin edit: Moved to right section.
- ADMIN
_________________
Posting Nerd





Windows version

:


System architecture

:


Posts

: 29


Points

: 2236


Reputation

: -1


Join date

: 2012-07-02


Age

: 25


Location

: Greece



You need a free registration to
Click Here
that site. Then go to this link:
Click Here.
Then download this player. Now find the search and write "pose" thats all. Then you need to install the pose player and the poses you downloaded. You can find pose player under decorations. Sometimes pose's appears when you click pose player but sometimes you need to write their code's to poseplayer. You can google for more detail. I hope this helps! Happy Simming!
_________________
Pills N Potions, we are overdosing.

Can't stand it but I still love you. 

______________________________________________________________________
My topics(click click, wont hurt

)
Finding out your bad .package files and speeding up your game
The Sims 3 CC "Please Make Sure Your Game Has the Latest Software Updates and Try Again" Fix
Solving Simple Lags and Making Game Faster (Changing Clothes are Faster etc)
Loop
Start playing when buffered ( Only Notify

) -
%
Smart Buffer
Estimated Time:

Donate to SmartVideo!
Global Preferences
Posting Lord





Windows version

:


System architecture

:


Posts

: 284


Points

: 2612


Reputation

: 31


Join date

: 2012-06-24


Age

: 19


Location

: Cyprus



HERE
is a good youtube video on how to install and use Pose Player, and cagil99's second link has the updated player download.
_________________
Be what you are. This is the first step toward becoming better than you are.
Julius Charles Hare
How to install "The Sims 3" correctly:
http://games4theworld.bestgoo.com/t1171-must-read-how-to-install-the-sims-3-correctly
How to Patch The Sims 3 manually:
http://games4theworld.bestgoo.com/t1870-can-t-update-the-sims-3-to-v157-fix-manual-patch
The Sims 3 Ultimate Fix:
http://games4theworld.bestgoo.com/t752-the-sims-3-ultimate-fix-should-fix-most-of-your-problems
All
Games4theworld Downloads can be found on:
http://www.games4theworld.org
, and
http://www.games4theworlddownloads.org/
Forum Moderator
Taking care of the Forum





Windows version

:

Windows 8
Windows 7
Windows Vista
Windows XP
Windows 10




System architecture

:


Favourite games

: AOE I,II,III; Diablo ; Diablo II:LOD ; Spellforce ; Neverwinter Nights ; Planescape Torment ; Sims 1,2 ,3 & 4


Posts

: 707


Points

: 3539


Reputation

: 136


Join date

: 2011-05-02


Location

: Somewhere between lost and found



---
Permissions in this forum:
You
cannot
reply to topics in this forum