Alright then, nice to meet people like you, just call me 'Carlos' .
Although I was born in Austria and basically lived there almost my whole life, I'm thinking of moving to Spain or the Philippines sometime in the future (I'm just distantly related to these countries, but yeah, why not, if an opportunity arises ?

).
The problem, though, is not so much about foreign mentalities or languages (I consider my English more than just 'acceptable' and learning another new language shouldn't be a big deal for me). The real problem is about jobs

.
In Austria, I completed my secondary education in 2005 and after a brief 'interlude' and the following military service (you have to choose either this or some other form of alternative civilian service) I started enrolling at university in the fall of 2006. So, I began studying law, philosophy and English studies. However, due to a few illnesses in the past (I had severe flu twice), personal and also financial problems, my studies took longer and longer and...well, now I have reached a point where I have to quit my studies, primarily because I don't have money anymore. I cannot seem to find even very 'basic jobs'; even if I get invited for a job interview I always get rejected

. I have heard that in other European countries like Spain, Portugal, Greece and even the UK , the situation is much worse.
So, I recently went to the unemployment office to figure out my 'chances'. The lady there gave me, apart from cynical and arrogant remarks, no useful information; since I never 'officially' worked, I do not even get any direct financial support from that office - there is supposed to be a way 'around that problem' but I would have to find out myself

. As you can probably imagine, my situation at the moment and the prospects aren't that good. Like I mentioned, the situation in Spain is worse. I don't know about the Philippines though..but I guess it's not that different.
But to move to something more positive now: in my spare-time I love reading especially novels, but also books on philosophy, psychology, legal studies and its sub-fields like legal history or sociology of law.
When I try to learn the basics of a new language, I try to memorize at least the most important grammar rules and then go on to watch lots of movies, which is also another hobby of mine

. I especially like gangster movies (like "The godfather" trilogy) and movies about prisons (e.g. In hell, Papillon, Half past dead, etc.); I even watch lots of TV series about related topics like "Numb3rs", "Criminal minds" and "Law & Order- S.V.U".
Of course, I also like playing computer games; I used to play lots of first-person shooters, but now I switched toward other games like... The SIMS 3

.
As for my personality, I always had a trait of being good at almost all kinds of problem-solving, including the use of 'unorthodox', but still very effective methods

. While I wouldn't describe myself as really gifted, my tenacity and resilience toward problem-solving have earned me a lot of respect

. This helped me a lot not only at school and university, but also with smaller daily problems.
I guess that's quite a big post. Hope I didn't 'overkill' you with too many personal problems of mine

See you!
VETERAN Moderator
Inspector General & Forum O.G.





Windows version

:

Windows 8
Windows 7
Windows XP
Windows 10




System architecture

:

32 bits (x86)
64 bits (x64)




Favourite games

: The Sims 3, L.A. Noire, Saints Row, Red Faction, Minecraft, PvZ: Garden Warfare, Team Fortress 2, Overwatch, GTA: San Andreas, GTA V, S.W.A.T. 4, Counter-Strike, Hitman, Borderlands, Fallout, COD, Battlefield, The Binding of Isaac, Military strategy games (Darkest Hour, Hearts of Iron, Arsenal of Democracy, etc.), Enter the Gungeon.


Posts

: 15355


Points

: 20398


Reputation

: 2173


Join date

: 2012-11-02


Location

: Bellisarius Hall



Hello,

Welcome to the Forum. Feel free posting your problems.

I am Pilipino. Philippines is beautiful. Most Tagalog words are adopted in Spanish. (Some are respell like: español in tagalog espanyol)

In Philippines, many tourist spots. Like the Underground River in Palawan (It is nominated in 7 wonders of the world). And many other spots.
_________________
cezra31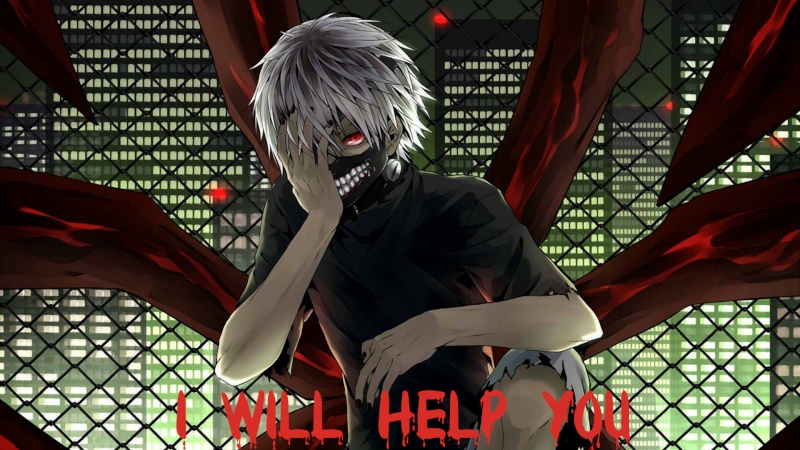 About me?  

http://games4theworld.bestgoo.com/t7186-cezra31#50988
Loop
Start playing when buffered ( Only Notify

) -
%
Smart Buffer
Estimated Time:

Donate to SmartVideo!
Global Preferences
Posting Master





Windows version

:


System architecture

:

32 bits (x86)
64 bits (x64)




Favourite games

: The Sims 3, Left 4 Dead, NBA 2k, Warcraft III, Need For Speed, League of Legends


Posts

: 500


Points

: 2837


Reputation

: 55


Join date

: 2012-03-25


Age

: 19


Location

: I'm right here beside you.



Hello and welcome to the forum.

That's quite a difficult situation you're in. Ah the job situation in Europe is abysmal. I hope you'll find your way.

I hope you enjoy our forum. Don't hesitate to post if you have questions or problems. Feel free to leave a reply if you think you can help solve a problem. We also have a "The Sims (3)" chit chat section, and a n off topic area for your odds and ends.
_________________
"Under sun and sky, we greet you warmly"
Forum Administratrix
First Lady of the Forum





Windows version

:

Windows 8
Windows XP
Windows 10




System architecture

:

32 bits (x86)
64 bits (x64)




Posts

: 15134


Points

: 20278


Reputation

: 1476


Join date

: 2011-05-31



@cezra31

wrote:

I am Pilipino. Philippines is beautiful. Most Tagalog words are adopted in Spanish. (Some are respell like: español in tagalog espanyol)
Thanks for the nice response

I am aware of the situation and history of the Philippines and Spain. I have been to the Philippines already several times at the end of the 1980's until the mid 1990's - last time was in 1996 though. Yeah, the landscapes are beautiful but what I remember most is the nice and easy-going mentality of the people

.
Right now, I just know a few words in Tagalog and Spanish; I never really "grew up" with these languages. Even my mom, who grew up in an environment with Tagalog and Spanish, just speaks Tagalog fluently.
_________________
G4TW Forum Rules
// 
G4TW Forum FAQ
//
All G4TW Downloads
//
G4TW The Sims 4 Gallery Collection
How to install The Sims Medieval
//
The Sims 2 overview !
 // 
How to install The Sims 3
//
Expansion install checklist for TS3
// 
How to install The Sims 4
Feel free to e-mail me for general questions about G4TW & site navigation problems. Also, when after 24 hours of you posting a topic on the Forum you have not received a reply and still need help, you can send me an e-mail message as well!
VETERAN Moderator
Inspector General & Forum O.G.





Windows version

:

Windows 8
Windows 7
Windows XP
Windows 10




System architecture

:

32 bits (x86)
64 bits (x64)




Favourite games

: The Sims 3, L.A. Noire, Saints Row, Red Faction, Minecraft, PvZ: Garden Warfare, Team Fortress 2, Overwatch, GTA: San Andreas, GTA V, S.W.A.T. 4, Counter-Strike, Hitman, Borderlands, Fallout, COD, Battlefield, The Binding of Isaac, Military strategy games (Darkest Hour, Hearts of Iron, Arsenal of Democracy, etc.), Enter the Gungeon.


Posts

: 15355


Points

: 20398


Reputation

: 2173


Join date

: 2012-11-02


Location

: Bellisarius Hall



---
Permissions in this forum:
You
cannot
reply to topics in this forum